World Architecture Festival (WAF) returns to Singapore, 29 November – 1 December 2023, with a stellar line-up of architects and projects that are embracing and pioneering new changes within the industry.
WAF is where the Architecture & Design community meet to share expertise and learn from each other, and for the first time in almost 10 years they are returning to Singapore.
WAF is the place to gain inspiration and ideas from leading architects of the most innovative projects in the world and the industry's most influential figures. It is the only global architecture festival that combines a unique live-judged awards programme, seminars and networking.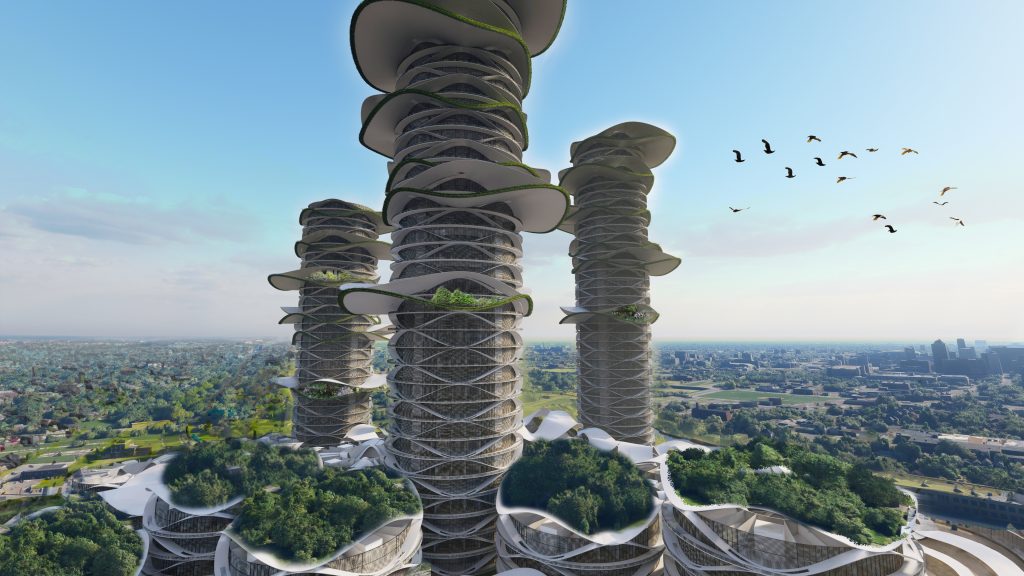 Luminary Speakers
At this years' edition, Charu Kokate, Senior Partner/Director at Safdie Architects will give the opening keynote address on the Main Stage in Singapore on 29 November 2023. A stellar line-up of 75 speakers and presenters across two stages over the three-day event will follow including established international architects Lily Jencks, Keeper of Vision at The Cosmic House, The Jencks Foundation; Patrick Bellew, Founder and Executive Chairman, Atelier Ten; Mario Cucinella, Founder, MCA Mario Cucinella Architects; John McElgunn, Senior Partner, RSHP; Wim Walschap, Partner, Herzog & de Meuron; Islam El Mashtooly, Design Director, OBMI; and Mouaz Abouzaid, Founder, Design Principal, Verform.
For the first time since 2015, the festival will take place at Marina Bay Sands in Singapore from 29 November to 1 December 2023. Joining Charu Kokate, local speakers include Tan Cheng Siong, Chairman, Archurban Architects Planners; Honor Harger, Vice President, ArtScience Museum Singapore / Attractions at Marina Bay Sands; and Kelley Cheng, Creative Director, The Press Room.
The Inside World Festival of Interiors (Inside), which runs alongside WAF in Singapore, has also revealed two keynote speakers that will be headlining at the event with Adrien Gardère, Founder, Studio Gardère and Kelley Cheng, Creative Director, The Press Room taking to the stage alongside Nigel Coates, Director, World Festival of Interiors.
As well as architects and designers from leading global practices, the diverse speaking programme for both WAF and Inside includes commentators from leading educational institutions and city planners, including Sir Peter Cook, Director, Cook Haffner Architecture Platform (CHAP); Tarek Qaddumi, Executive Director of Urban Planning, NEOM; Tashi Penjor, Architect and Chief Planner, Royal Government of Bhutan with Jonathan Rose, Director, Prior & Partners; and Trevor Boddy, Architecture Critic + Curator, Trevor Boddy Consulting Urban Designer chairing a discussion with Johanna Hurme, Principal and Sasa Radulovic, Partner at 5468796 Architecture.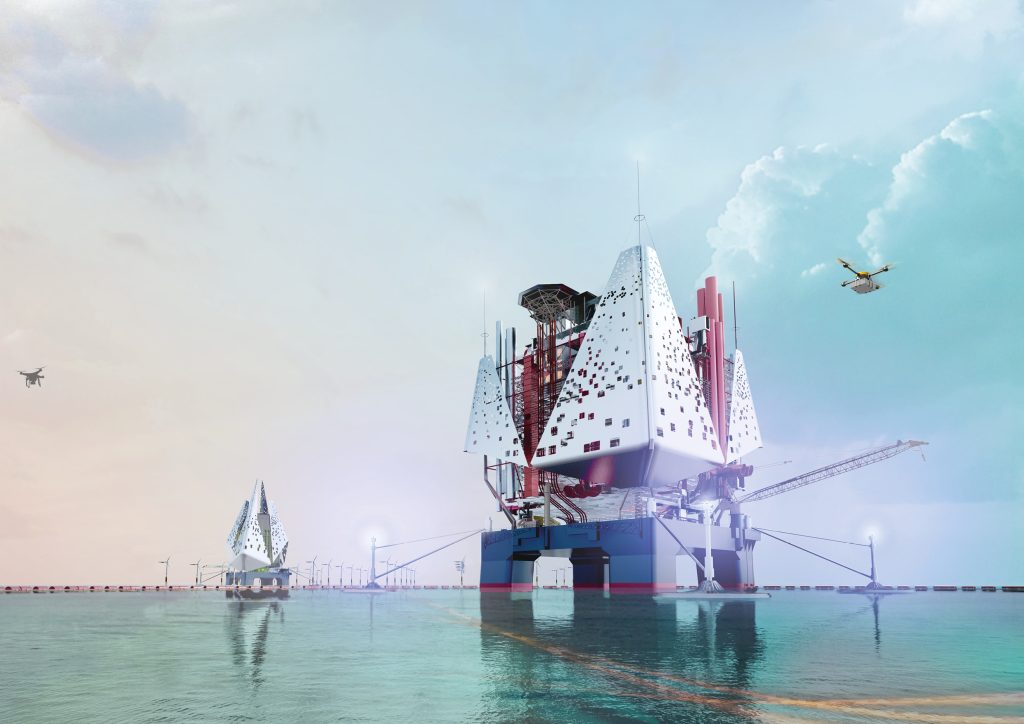 'Catalyst' Theme
This year's programme theme is 'Catalyst'. Architecture and design can be catalysts for beneficial change because they can enable, accelerate, or inspire interaction across our entire built environment, to the benefit of both individuals and institutions.
'Catalyst' will explore the potential for people to find opportunities for fulfilment, personally and collectively, through multiple and varied interactions with community, ideas, experiences, and place.
WAFX 2023 Prize  
The Festival Hall Stage comprises technical sessions, talks, discussions and a showcase of the WAFX Award winners.
Thirty-four exemplary future projects which address major architectural issues facing society and the planet have been announced as winners of this year's World Architecture Festival WAFX Awards, across eight key categories.
The 2023 WAFX shortlist celebrates international proposals which embrace design vision and innovation to address major world opportunities and challenges, ranging from pushing the use of smart technology and building reuse, to addressing the issue of an aging population and tackling the climate emergency.
The WAFX Award winners are all selected from entries to the Future Projects category in the WAF Awards Programme, for their ambition and scope in response to today's most pressing global issues. This is ahead of the live event which this year will take place in Singapore, at Marina Bay Sands, from 29 November – 1 December.
This year's WAFX categories are: Ageing and Health, Building Technology, Carbon Climate and Energy, Cultural Identity, Ethics and Values, Re-Use, Smart Cities, and Water. The 2023 category winners range from an island centred around medical services in Dubai and an off-grid mixed-use
tower in the United States, to rethinking oil rigs as sustainable, offshore data centres in the United Kingdom and an exhibition hall celebrating local bamboo craft in China
WAF represents the world's biggest live judged architectural awards programme, where all finalists present their projects to a panel of judges at the international festival. The 33 WAFX winning projects will present on the Festival Hall Stage at WAF, and the overall WAFX winner will be announced live during the festival, alongside other accolades including World Building of the Year, Landscape of the Year, Future Project of the Year and Interior of the Year.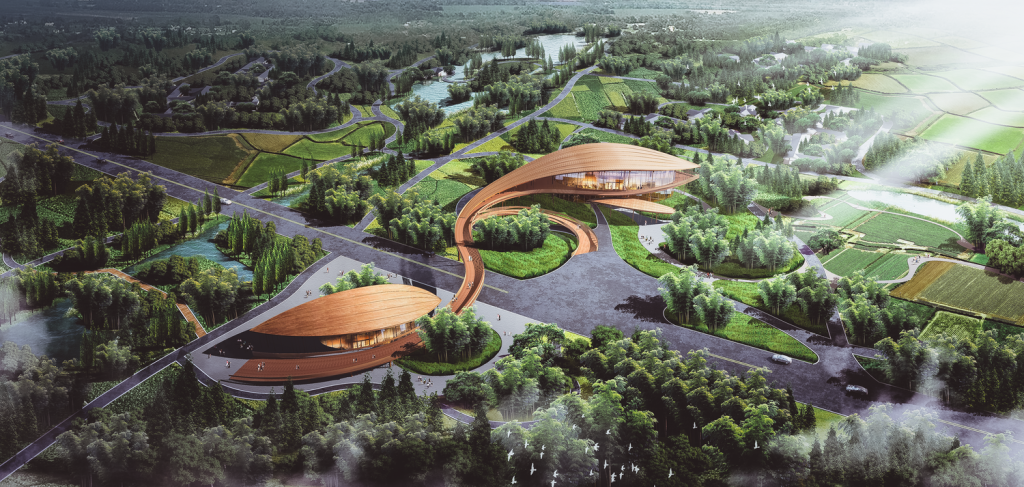 Special Prizes
The projects shortlisted for the Special Prizes are selected from across the greater WAF Awards shortlist to shine a light on the submissions that demonstrate architectural excellence in a particular area.
The first shortlists to be revealed are Best use of Colour, Small Project of the Year Prize, The Futureglass Prize supported by Aestech, Best use of Natural Light supported by VELUX and The Royal Fine Art Commission Trust International Building Beauty Prize supported by Ballymore.
The finalists for the Special Prizes will go on to compete live at WAF and the overall winner of each will be revealed at the Gala Dinner. Other prizes to be announced at WAF include the inaugural Architecture Book of the Year Award, The Visualisation Prize, supported by Lumion, which celebrates this year's best architectural render, WAFX, which celebrates the best of this year's future projects, and The Architecture Drawing Prize, curated by Make Architects, Sir John Soane's Museum and WAF, and supported by Iris Ceramica Group.
For more details on the 2023 World Architecture Festival and the WAF Awards please visit: www.worldarchitecturefestival.com