Langton Stead, Founder and Designer, Contract Furniture by Design, discusses his long-standing collaboration with Italian restaurant group Big Mamma and what's next for his successful furniture design company.
Collaborating with leading hospitality brands around the world, Contract Furniture by Design (CFBD) designs and manufactures single-source contract furniture, which the team brings together to create luxurious, award-winning environments that guests and customers won't want to leave.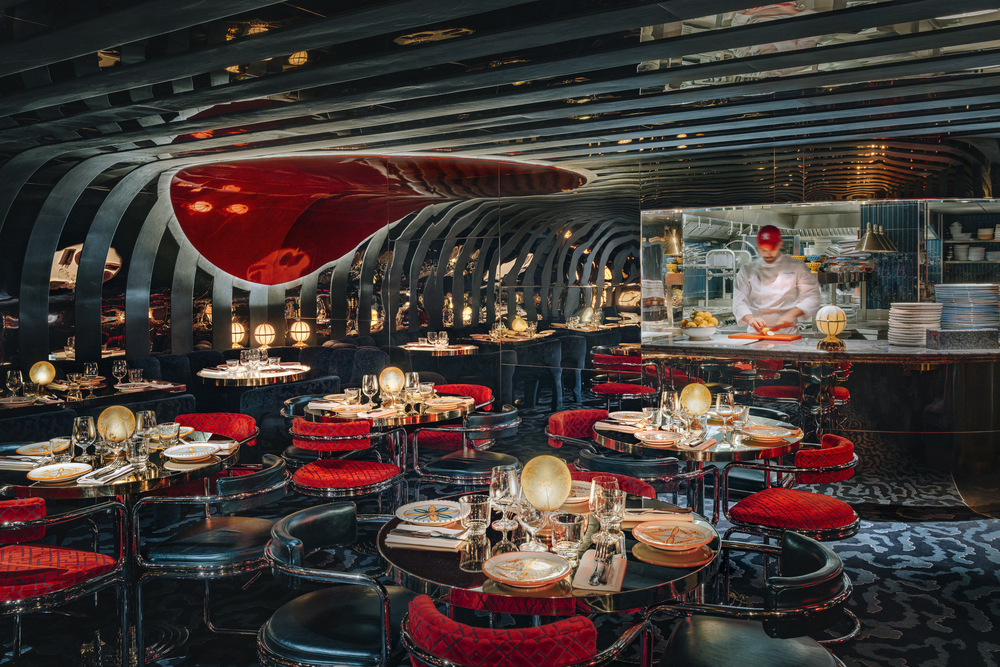 CFBD have a long-standing collaborative relationship with Big Mamma group, who are renowned for their bold and brilliant restaurant designs. Recent projects with Big Mamma include Carlotta, one of the more intimate restaurants from their portfolio that sits on Marylebone high street, and Edmondo, the latest German location that occupies a former bank in Hamburg.
Here, Langton discusses working with Big Mamma, his core principles of design, and what is next for CFBD.
Tell us about working with Big Mamma – where do the design conversations begin?
We have been working with Big Mama now for over five years, so it's fair to say we know how each other work and the levels of expectation that has to be met. For Big Mama group, it's always about having real points of difference in the design, something surprising that has not been seen before. The delivery of the unexpected. At the beginning of the process we start with at least ten possible designs for each piece. We then work through each idea to land on the final design.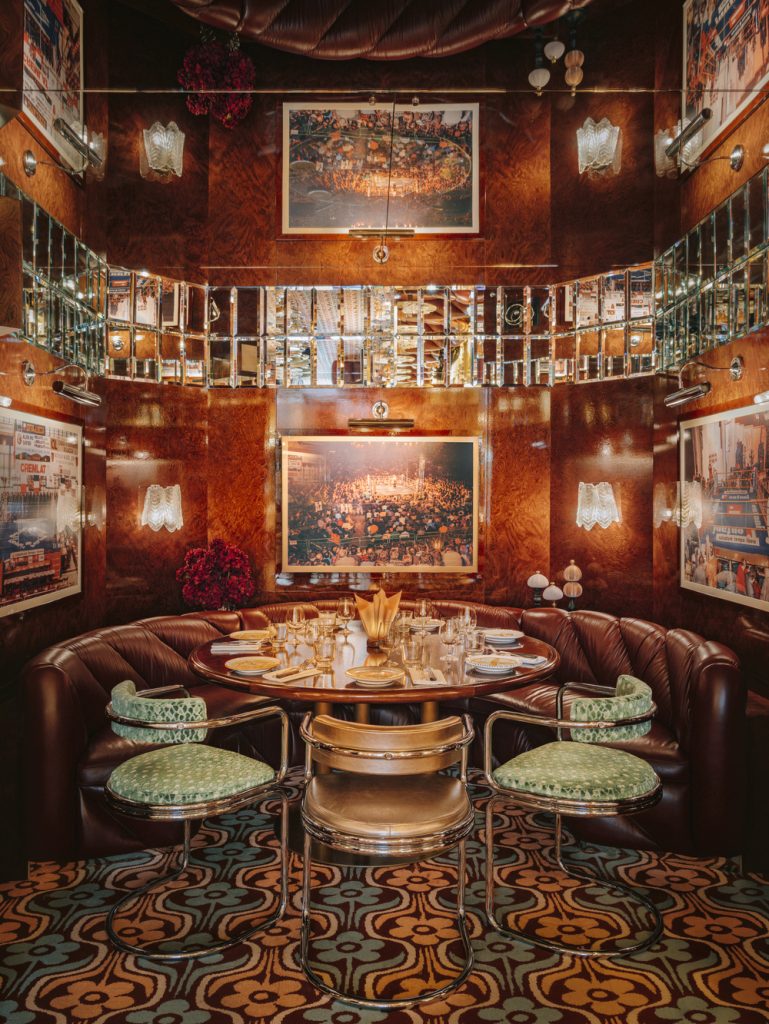 How did the brief for Edmondo differ from previous projects that you have worked on with Big Mamma group?
The restaurant interior was inspired by the modernism and the theory of forms of the 1920s to early 1930s. The restaurant, formally the prestigious Die Bank building, has been redesigned without losing its original charm. The furniture had to reflect this. Quality materials, some not normally seen in modern contract furniture, sits with a high level of product design, enhancing the interior to give the overall bold Big Mama house style that the brand is renowned for.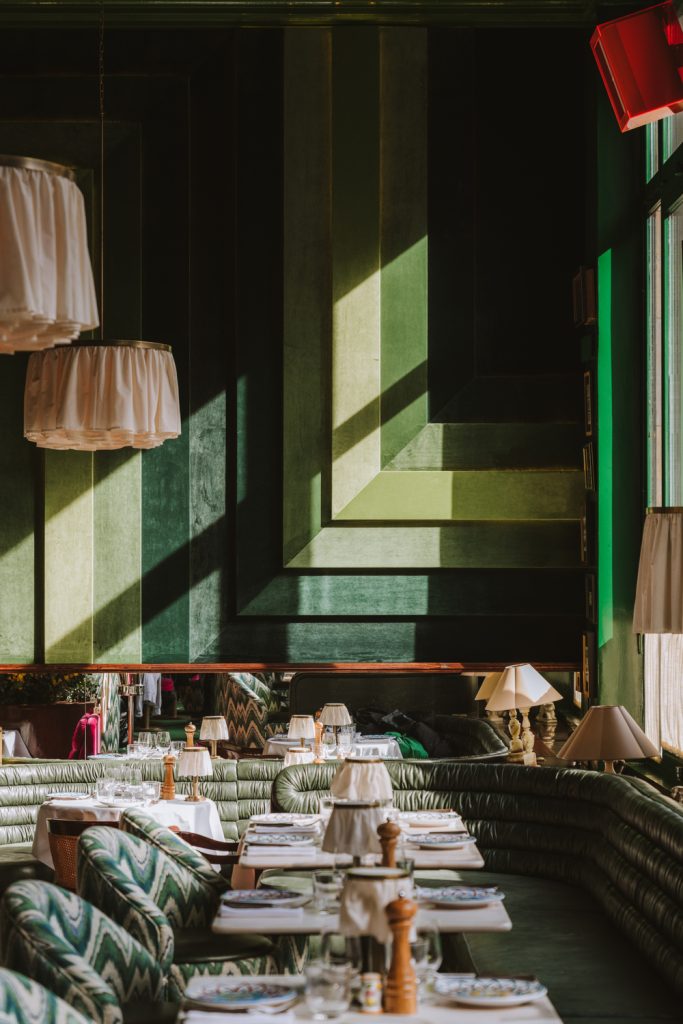 What is your process as a maker, when working with designers?
After the brief or concept has been given to us, we try to get a physical prototype made as quickly as possible – especially when it comes to chairs.
It's so much easier to talk around an object, mark it up, drape fabric selections over it, it also engages the whole studio in the design process. A healthy design debate is always fun.
During Big Mama's inception of their Carlotta restaurant in Marylebone, we designed the furniture to work with a huge mix of materials in the interior setting. The final result end up with furniture that had highly reflected surfaces in chrome , mirroring the interior colours on to the furniture.
What core principles of design do you find yourself returning to, no matter what the brief is?
Quality, both in the design and manufacturing is absolutely key. Over the last couple years this has become harder and harder to consistently achieve. The loss of a large skill base in the UK, coupled with rising costs in materials and manufacturing -consistency in quality is increasingly challenging. I am determined to maintain a high standard of product and work very hard with clients to find interesting ways to meet their briefs. What we have learned in this period is that we have produced some of most exciting, engaging and different pieces through necessity.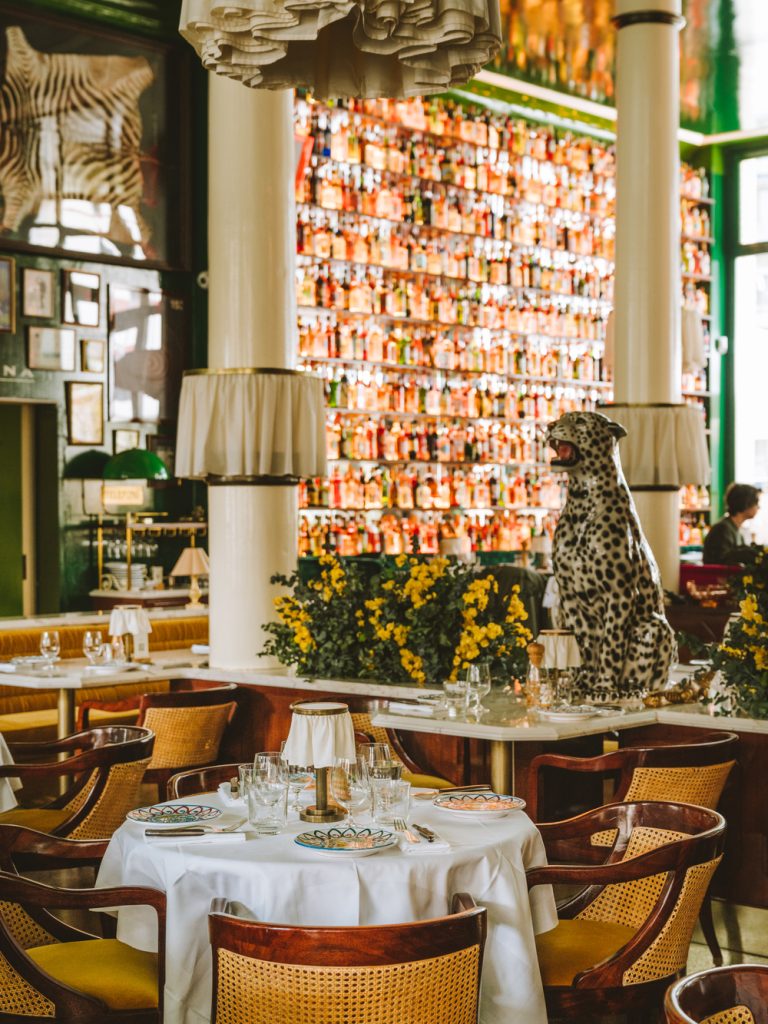 How did you tackle issues surrounding sustainability?
It's a major talking point in hospitality – as a collective group we are an incredible wasteful. A more mindful approach is needed. We ourselves look at how we manufacture, where, and with what materials we use. We try and look at all factors, constantly looking at where we can improve. We focus on quality and lifespan of product as part of our service. People are less likely to turn through items of bespoke furniture due to the quality. We also look at ways to reuse and restore where possible – resurface with new fabrics or repolish.
What does CFBD represent as a design company?
We are a very personal company equally invested in supporting interior designers or architects in achieving their goals for each particular project. We aim to be the go to manufacture for advice, sounding out ideas, the brand that is always up for a challenge in creating something different.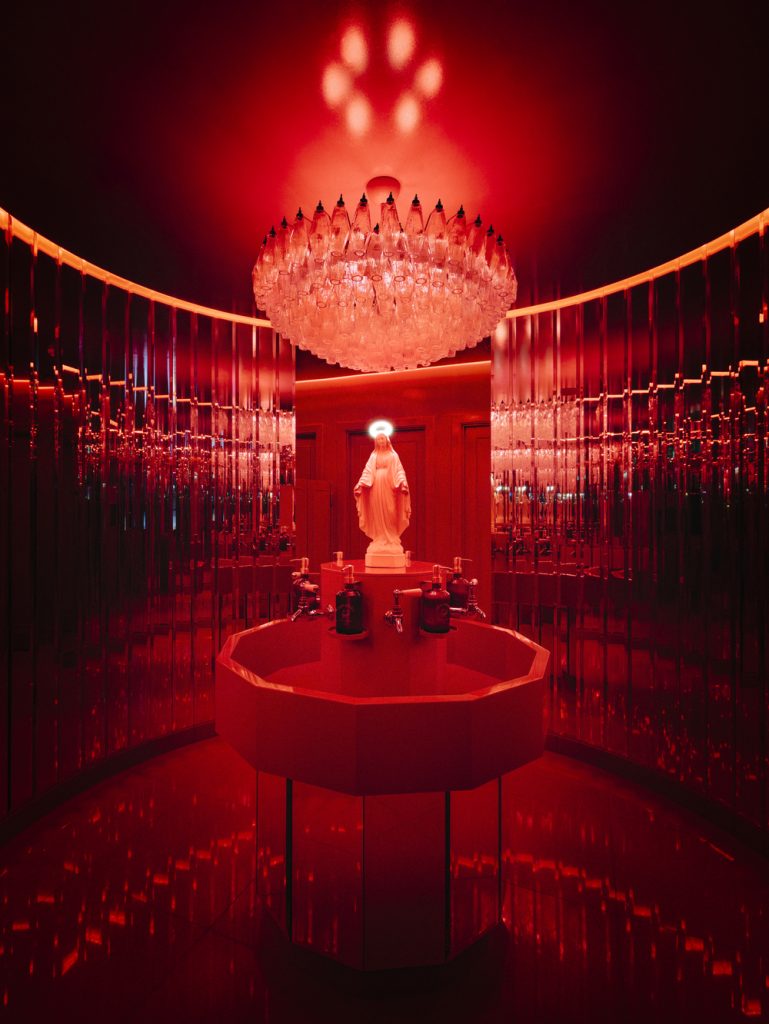 What has been your most successful milestone to date? 
I think it's the relationships we have maintained with clients over the years, it's invaluable. Successful projects are routed in strong client relationships. A prime example is our long standing relationship with Fettle Design and manufacturing for the San Carlo brand. They won Multiple Restaurant Categories at the Restaurant and Bar Awards this year.
My personal favourite was being trusted to work on ' an institutional restaurant' – The Savoy Hotel with Gordon Ramsey. Last year they relaunched the world famous Riverside Restaurant with Russell Sage Studio leading it. Understated glamour and refined details.
What's next for CFBD?
Its will continue to be busy year in the UK and internationally. We have projects across Europe with Big Mama, new business in the Middle East and hotel projects in the US, including the booming East coast restaurant scene, especially in Miami.