Knauf Insulation has launched Rocksilk® RainScreen FFCB (Fixed-face Cavity Barrier), the first cavity barrier that is fixed to the face of the insulation and built in to masonry façades during construction.
The patented non-combustible solution was developed in response to customer feedback. It is part of a certified system that provides fire resistance for up to 90 minutes insulation and integrity (EI90) in the residual cavities of buildings with masonry façades.
"Unlike other products, our cavity barrier is fixed to the face of the insulation as the brickwork is built, so the insulation doesn't need to be cut post-installation," explained Luke Davies, Product Manager – Rock Mineral Wool, at Knauf Insulation. "This means it's quicker and easier for brickwork contractors to install, reduces waste on site and gives architects reassurance that performance won't be compromised by the creation of unintentional air gaps during installation."
Rocksilk® RainScreen FFCB is non-combustible with the best possible Euroclass A1 reaction to fire classification. It is part of a certified system that comprises Rocksilk® RainScreen Slab sheathing insulation for behind masonry façades and the fixings . It has been tested for use with steel frame, timber frames, masonry and concrete substrates and can be used for both high and low-rise constructions, so is suitable for a broad range of projects.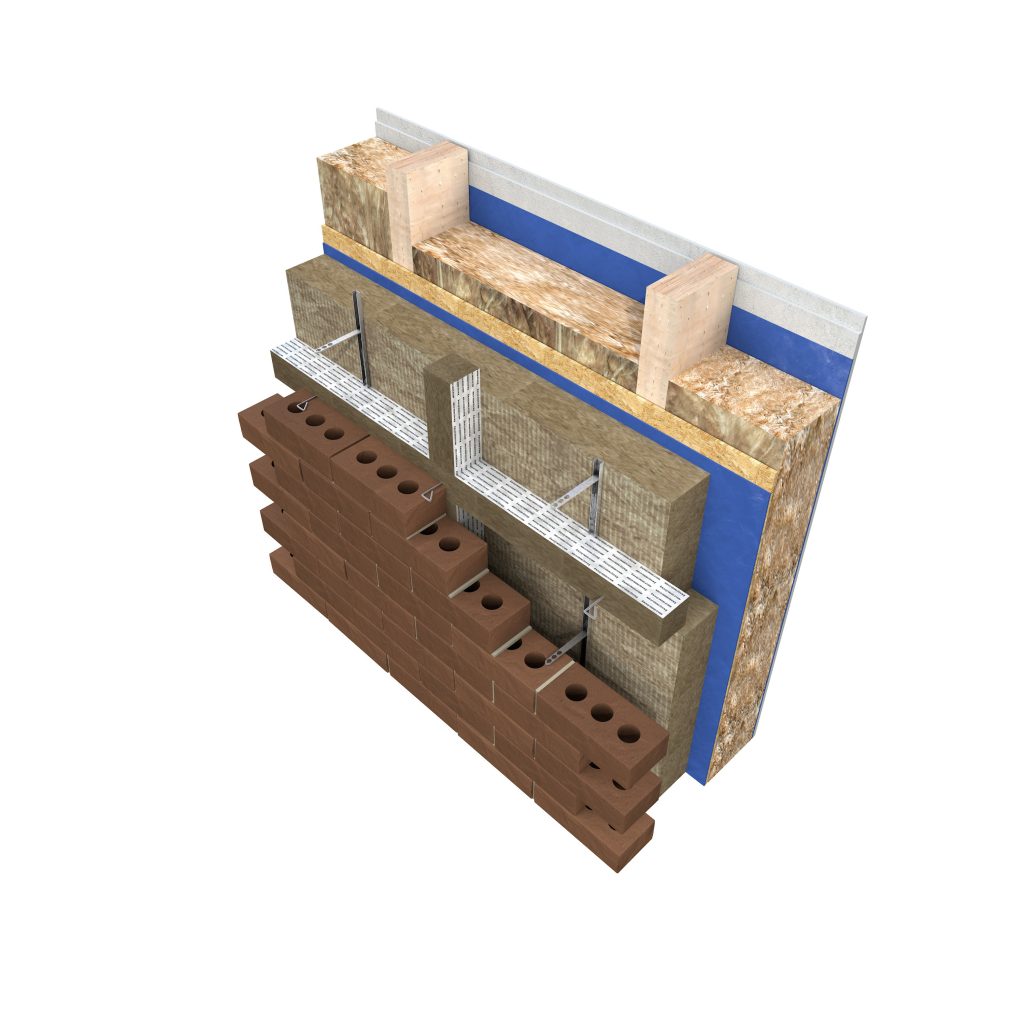 It has been designed following feedback from installers and contractors that traditional installation methods required extensive cutting of the insulation post-installation. Not only is this laborious and time consuming, but it introduces a potential risk in the form of air gaps which can compromise thermal, fire safety, and acoustic performance.
In contrast, Knauf Insulation's new cavity barrier is installed against the face of the insulation as the brickwork is built. This means that fixings can be installed from the outer leaf rather than to the inner leaf. Both of which make it easier and more efficient to install.
Because it is installed between the insulation and the masonry façade, just three width and depth variations are required to cover all sizes of cavity – something that makes product selection much easier.
A detailed installation guide is available, with clear and simple advice to installers for a wide range of detailing considerations.
For more information about the new cavity barrier visit https://www.knaufinsulation.co.uk/rainscreen-solutions.  Or to speak with a member of the Knauf Insulation Technical Support Team about your project, call 01744 766 666.