Facades can transform how we see architectural spaces. As styles shift to reflect modern expectations, glazed curtain walling systems have become increasingly popular on commercial and residential buildings alike.
Curtain wall systems equip architects with the freedom to create an aesthetically led facade which meets the specific performance requirements of the building. There are two main types of curtain walling; stick and unitised facades, both of which can be adapted from their standard design to create bespoke features which are engineered to emphasise geometry, or a particular profile.
Performance and aesthetics
Spanning multiple floors and covering a large surface of the building, the curtain wall forms a significant part of the envelope. As such, systems can directly impact the performance of a structure, such as water tightness and thermal characteristics, daylighting, ventilation regimes, acoustics and building movement.
Each different curtain wall type offers varying levels of performance, depending on characteristics like profile design, gaskets, and openings. CW 50, for example – the leading curtain wall system from Reynaers – offers all-round performance having passed CWCT Sequence B testing, providing independent accreditation. Different technical variants can also accommodate specific fire resistance requirements where needed.
While the technical performance of curtain walling is a primary consideration for architects, aesthetic requirements are another factor for including them in a design. As a fast and cost-effective way of introducing large volumes of glazing into a building, these systems can create a distinctive appearance.
For occupants, the benefits are clear. Large and often full height windows flood rooms with natural light, making them more comfortable, practical, and modern. They can create greater connections between inside and outside spaces, while also helping them to fit into their environment more easily. To achieve this, it is crucial for architects to specify systems which maximise creative freedom, without compromising the performance benefits required.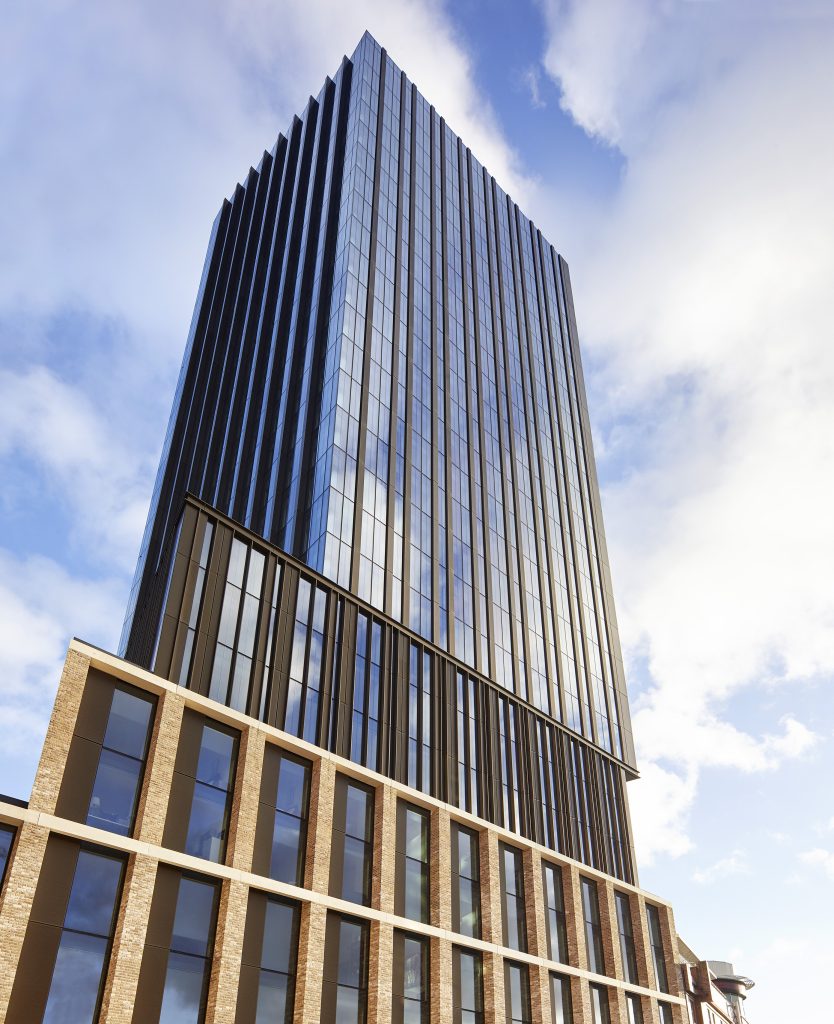 Ensuring correct specification
To unlock all the benefits made possible through curtain walling, it is crucial to work closely with suppliers and with design teams from the very outset of a project. Particularly on large scale projects, such as high-rise buildings, where curtain walling is most in demand, this approach ensures success.
It is for this reason that at Reynaers, we encourage direct collaboration between our partners. Through our Consult programme, in-house specialist consultants, engineers and technicians work closely with architects and building professionals to offer technical assistance. This facilitates a deeper understanding of a project's particular requirements and allows for the correct systems to be specified, including bespoke systems which are tailor-made to meet the specific demands of a project.
By working together with partners throughout the supply chain, architects can bring their visions to life with glazed curtain wall systems, while weaving uncompromising performance and quality into the fabric of their buildings.