For the reinvention of KOKO, owner Olly Bengough worked closely for seven years with Archer Humphryes Architects.
Following his brief, the existing theatre has been expanded and transformed into 50,000 square feet of cultural space, including the original theatre, broadcast and recording studio, roof terrace, dome and cocktail bar, penthouse suite, radio station, hidden speakeasy, vinyl rooms, piano room, multiple stages and listening booths. 
Archer Humphryes Architects were tasked with creating an integrated plan for a venue with music at its core, but flexible enough to also accommodate everything from literature to visual arts, support and champion the local community and act as a base for the KOKO Foundation. The challenge for the architects was to preserve and celebrate the building's Victorian design heritage and be guided by its ideals, while ensuring that the new KOKO is fit for purpose in the years ahead.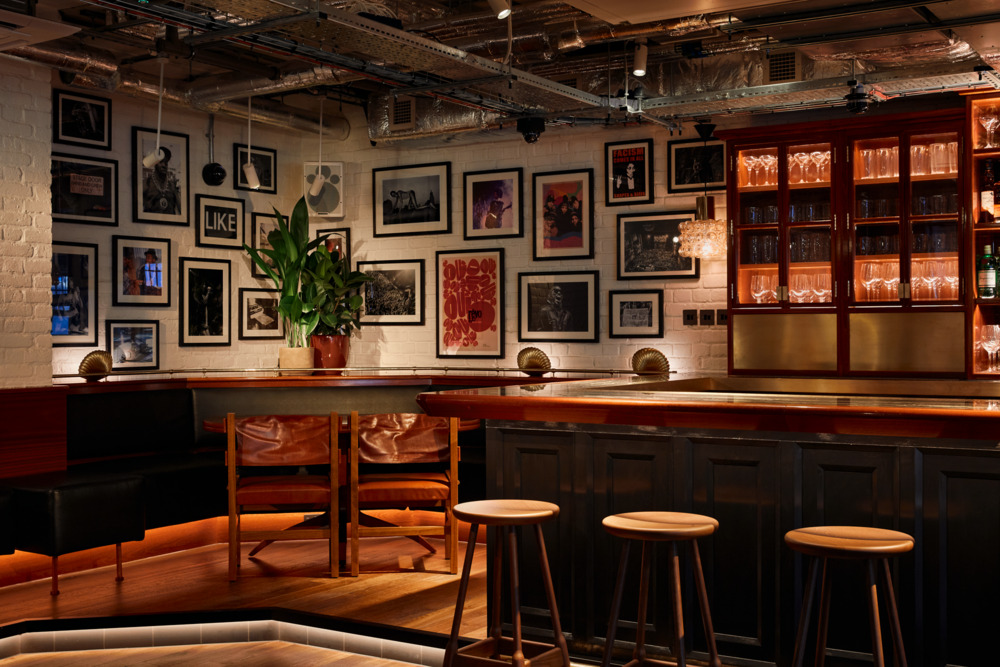 The redevelopment of KOKO involved uncovering and restoring many of the building's original elements. With the removal of the main stage ceiling, a 'Fly Tower' – the mechanism for moving stage elements – was revealed intact above and has been turned into three tiers of gallery space, creating a 300-person venue-within-a-venue for more intimate performances.  The iconic copper dome on the theatre's roof had sustained huge damage in the fire of January 2020, but its recreation – in its original bright, metallic copper – was an important symbol of the building's rebirth. It was carefully replicated, using survey drawings, hundreds of photos and fragments of burnt dome to ensure specifications were correct.  Over the decades to come, the copper dome will gradually weather and return to the green colour more familiar from recent years, while a cocktail bar and extra performance space are now housed within it. As a final touch, the decorative sculptural cupola that had originally crowned the dome, but had been lost to bomb damage in World War Two was also reconstructed.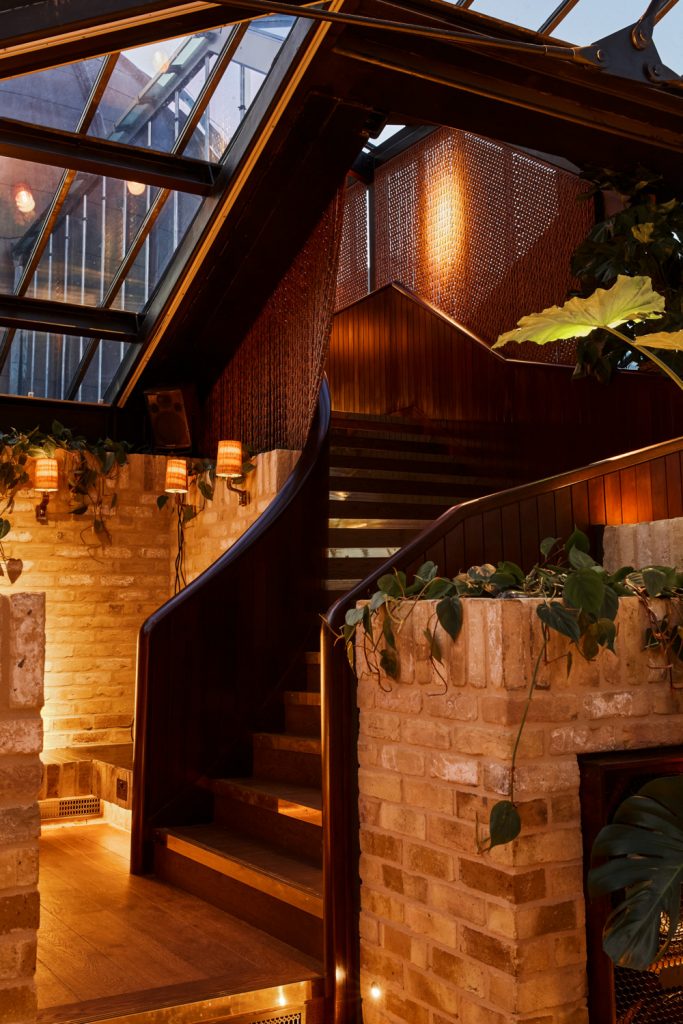 Between the Fly Tower and the Dome there is now the Roof Terrace, covered by a glass pavillion.  This rooftop construction was designed by Archer Humphryes Architects and engineered in the workshops of Heyne Tillet Steel, alongside the consultation of Historic England.  The Pavillion opens out into a south-facing terrace, available for eating and drinking, for members.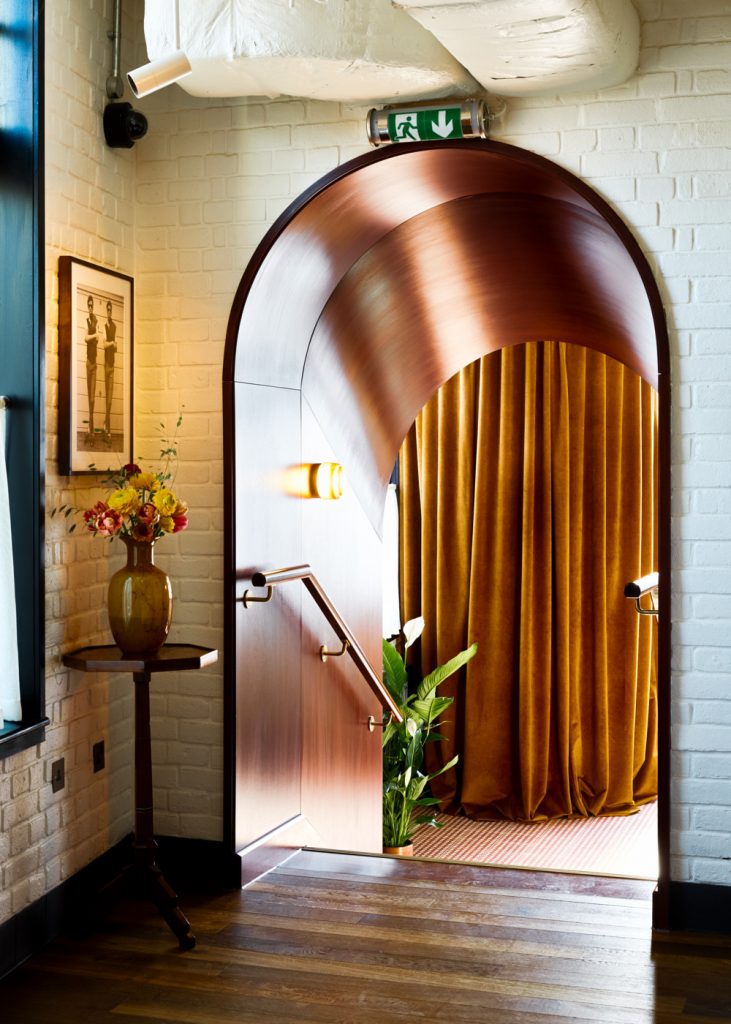 Similar attention to detail is found throughout the newly restored theatre; the fire and water-damaged timbers were dried and reclaimed by specialist firm Hutton and Rostron; Locker & Riley were tasked with fully recreating the interior plasterwork using the original mouldings, having previously worked on The Royal Albert Hall and Clarendon House; Outback Rigging's specialists ensured that the technical equipment needed for stage performance works sympathetically and safely with the building.  Within the newly developed floors, interiors have been conceived by the design practice Pirajean Lees, previously responsible for such projects as the Bab hotel in Marrakech and La Cantine du Fauborg in Dubai and led by a principle of sustainable refurbishment; while upholstery fabrics in the members' areas were hand-woven by Dedar and Pierre Frey .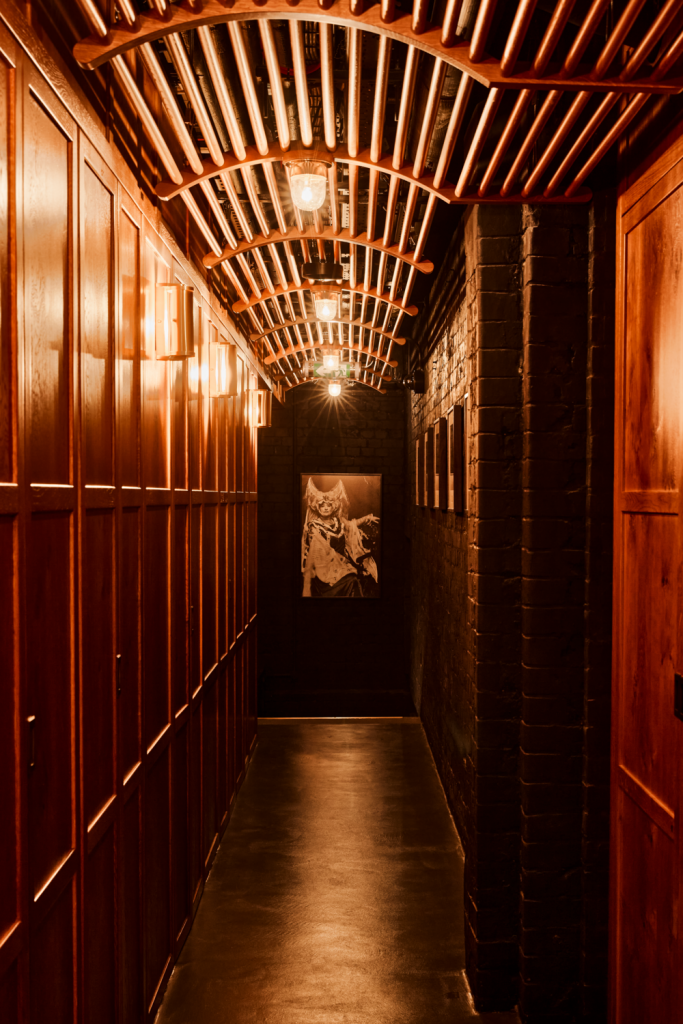 All of this work was carried out in close partnership with Heritage England and the Victorian Society. The theatre has stood on this site since 1900 – and the quality of the restoration ensures that it will be here for another century at least, continuing to champion music, work with artists and give culture a home in the heart of London.
www.archerhumphryes.com | www.koko.co.uk
Interiors by www.pirajeanlees.com in collaboration with KOKO owner Olly Bengough.
Photography by Lesley Lau 
SUPPLIER TEAM:
Heritage steel glazing system for glass pavilion and bridge and Fly Tower by Standard Patent Glazing – read our spotlight feature on Standard Patent Glazing HERE.

Victorian Green Glazed Bricks by Lambs Bricks
T60 thermally broken steel profile glazing by Crittall Windows