Chameleon Business Interiors, a Yorkshire-based interior design, fit-out and furnishing business, specialising in commercial workspaces, has been operating nationally for over 20 years. Shaun Watts, Chairman of Chameleon, has navigated his fair share of challenges during this time, but none more so than over the last two years. In this industry insight, he makes his predictions for the year ahead.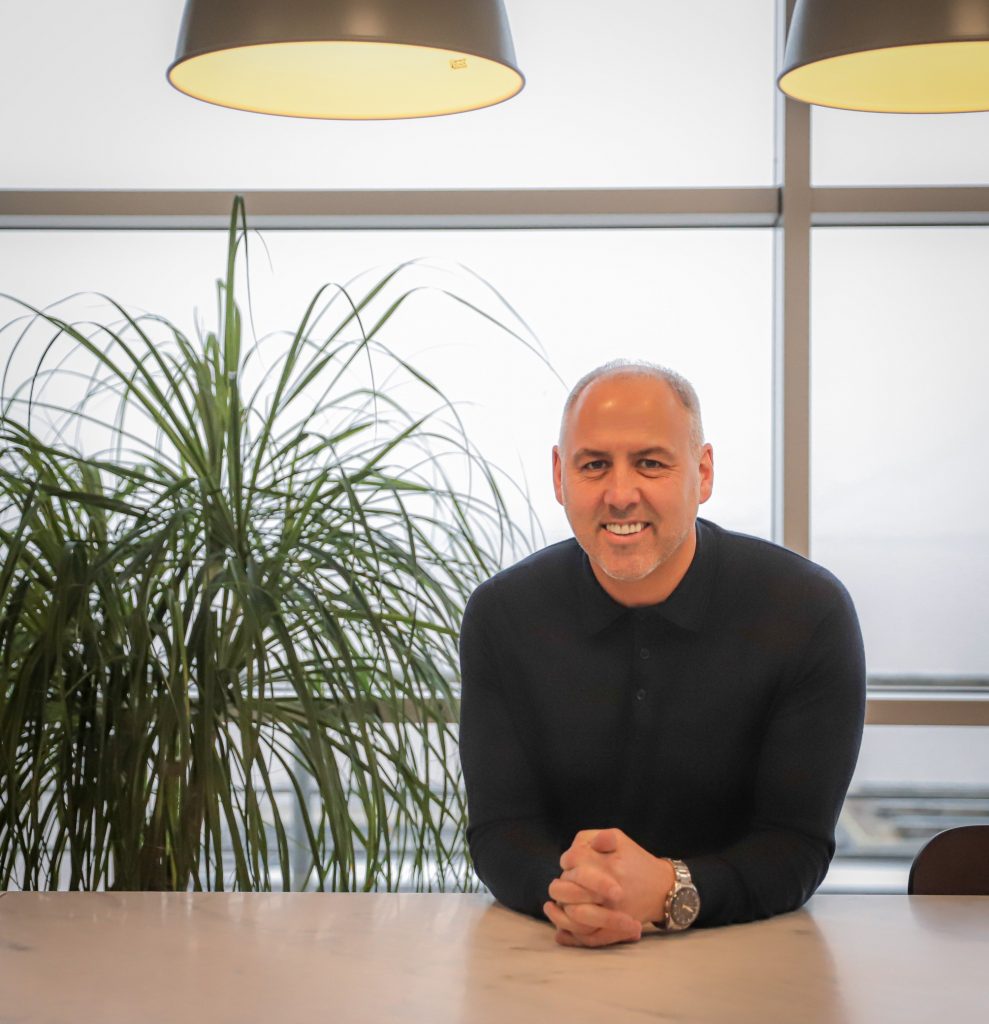 If you believed everything you heard at the peak of the pandemic, you'd think that the office working model was dead and that we'd all be working from home permanently. Thankfully, this hasn't been the case and businesses have recognised the power of hybrid working; thinking creatively, designing spaces their employees want to return to, and prioritising collaborative and safe working. It's been an exciting time – but not without its challenges.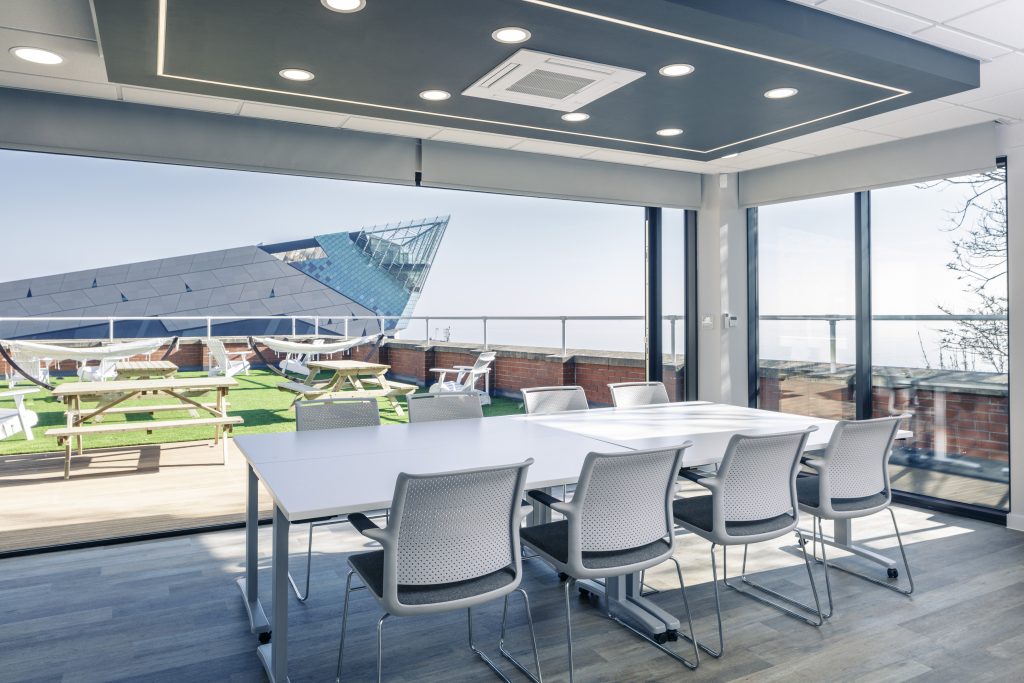 Our biggest challenges
The skills gap continues to present us with ongoing difficulties – recruitment across the sector has been very difficult and there isn't a large talent pool out there. To combat this, we need to be offering more opportunities to those entering the industry and enabling them to develop long-lasting and fulfilling careers not just 'jobs'. 
Cost is impacting our industry's sustainability goals – unfortunately, doing the right thing comes at a price. If we're ever going to move the needle, we need to find some way to appease both clients' budgets and the sustainability agenda.
Motivating staff after a very busy few years is certainly a business challenge I'm facing – and I know I'm not alone, as companies all over the world work to keep morale and motivation up. The last two years have been stressful and we've all been working very hard. So this year will be the 'Year of Fun' for the team at Chameleon to give the team the opportunity to bond and have fun together again. It's been well overdue!
It has certainly been a challenging time for our industry, and it's incredibly sad to see firms in our sector close their doors. But the future is starting to look bright.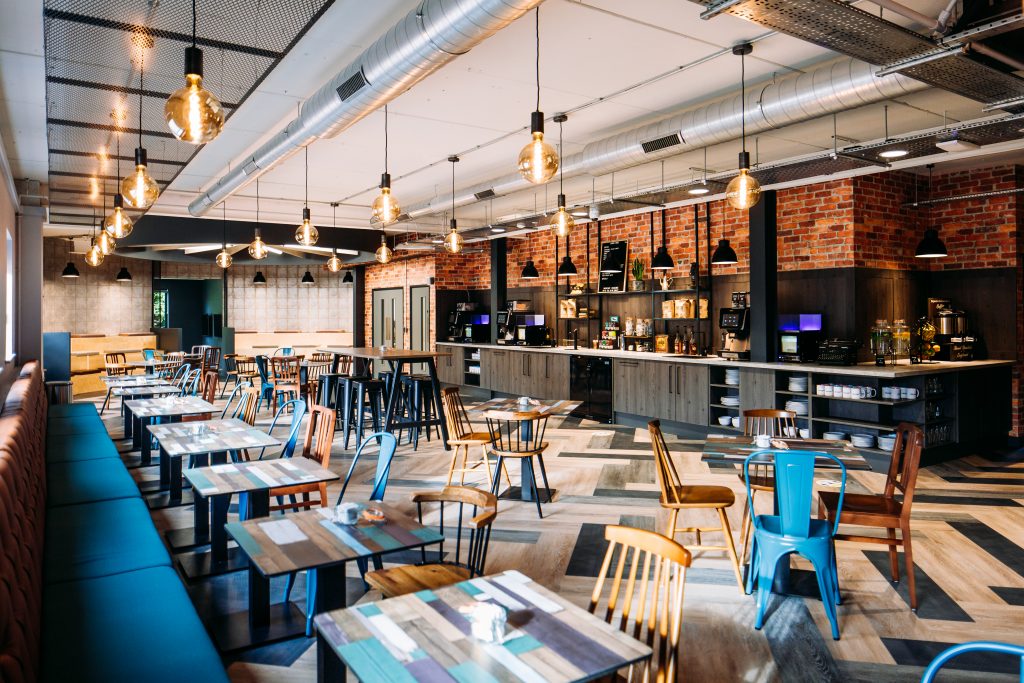 My Predictions
Sustainability will continue to influence everything we do. Carbon neutral buildings will become more important to occupiers and we're even seeing projects that are aiming to be carbon negative. It's a phenomenal purchasing mindset shift.
Employee wellbeing is absolutely front-of-mind; the pandemic has focused everyone on this and they're now investing significantly in their workspaces. It should be about putting people first and really considering how existing spaces can be maximised for the people that use it.
Safe yet sociable hubs that enable collaborative working is essential for the return to office-based working. The workplace has changed forever and we have seen this new model work well.
Reducing the office footprint is not the right approach – you can't expect employees to live their whole career in their bedroom. There's limited personal development opportunities with this model and it's short-termism, in my view.
British manufacturing has an opportunity to really thrive – with all of the delays and inflated costs we're experiencing importing materials and furniture into the UK, now is the time for British manufacturing to make its mark.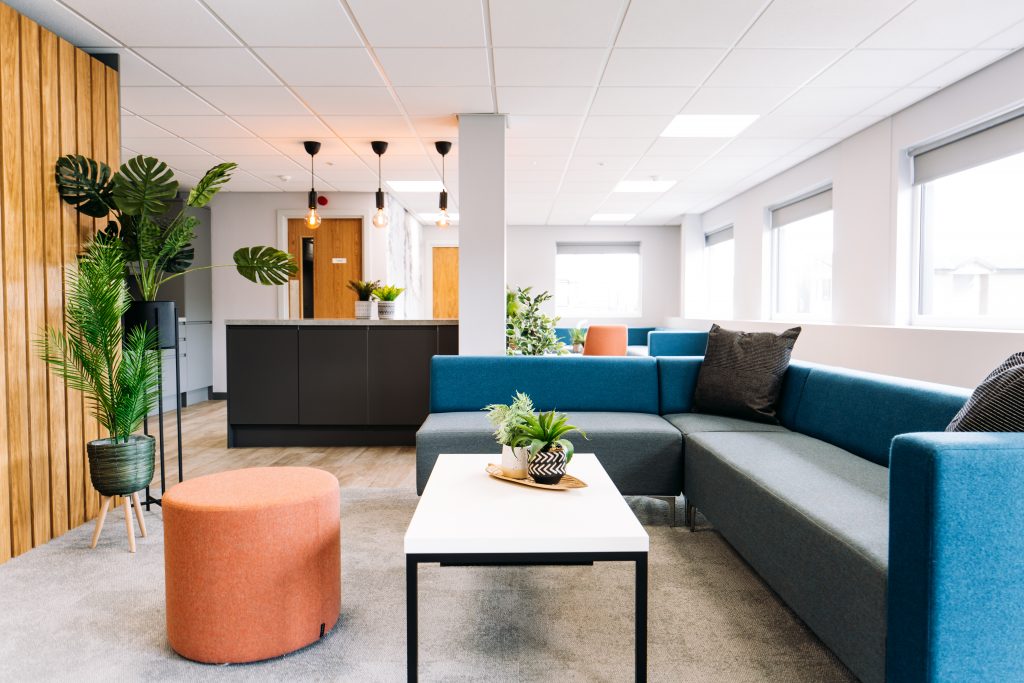 www.chameleon-business-interiors.co.uk