WoodUpp was born from an idea to create remarkable wood products for the modern designer, one who not only wanted to improve the design and style of living environments, but also to enhance the acoustic and environmental properties of them.
Thus Akupanel was born, an acoustic wooden slat wall panel which invited the beauty and calming essence of nature into homes and workplaces. Creating a new era of design.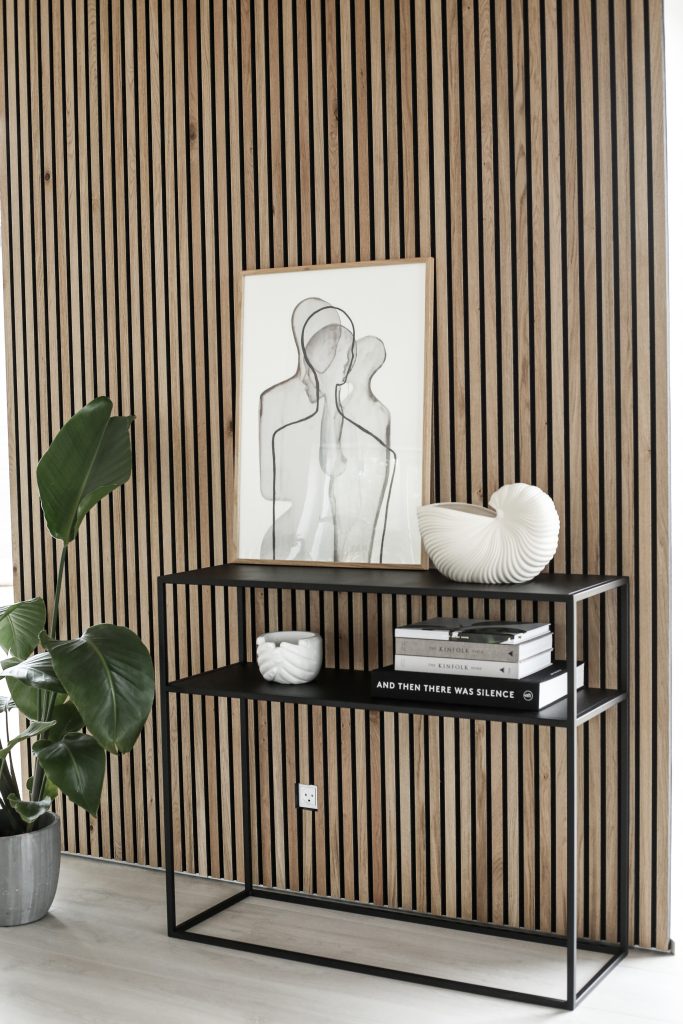 Since 2017, the beginning of WoodUpp journey, the company has focused on two major elements. First the creation of a premium product, which would satisfy customers across the world, and secondly building a sustainable production chain. From then, WoodUpp has gone from strength to strength, starting in a small workshop in Denmark, to now selling a premium product loved across the world. With customers installing them as feature walls in private residences, to businesses successfully reducing the acoustics in commercial environments.
Something the brand is extremely proud of is that the team oversees each area of the production process. From selecting the standing trees, all the way through to the distribution of the end product. this ensures WoodUpp produces only the highest quality products for its clients. Additionally, each member of the team has a passion for the raw beauty of wood, which WoodUpp believes is essential in the selection of the best quality woods. All  wood is sourced from sustainable forests,  leaving the forest protected for future generations. WoodUpp is also committed to protecting local communities and wildlife as part of its company ethos.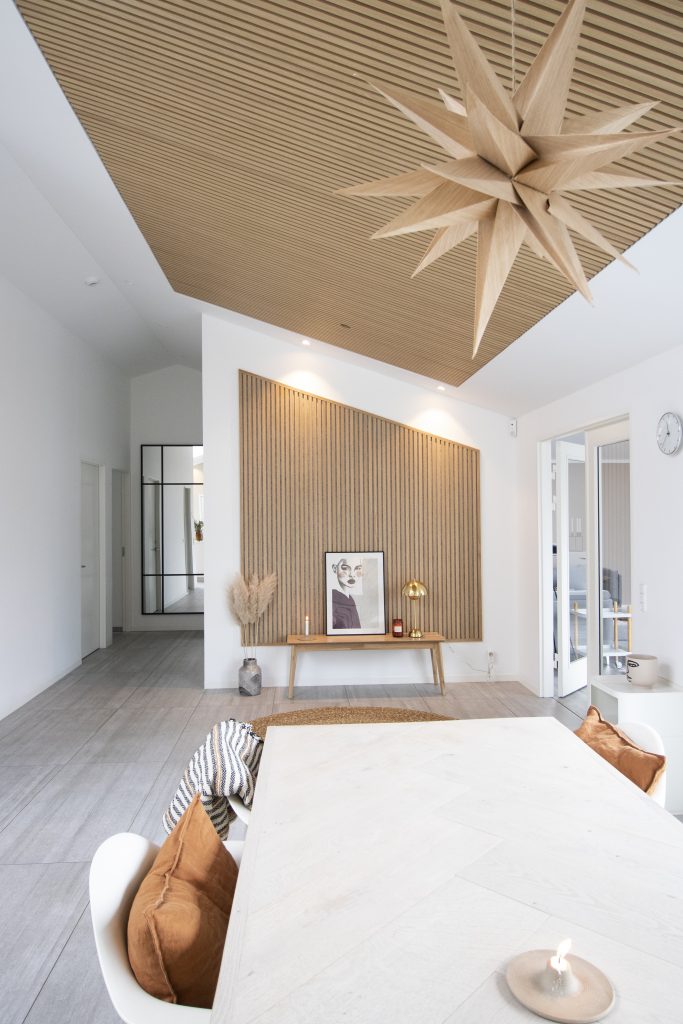 For many designers, the reduction of sound can be a monumental task to overcome, so with the introduction of Akupanel, you can easily achieve a significantly improved acoustic environment without significant changes to the original design. The design is based on working with the acoustic field, which is especially effective in rooms with bare hard surfaces. Where the sound waves will be reflected, instead they are absorbed by the wooden slat panels, creating a calm warming environment.
These handcrafted acoustic panels go beyond practical benefits as well, by enabling designers to transform any space into its modern counterpart with no serious building work or renovation for their client. The ease of application provided by the acoustic felt backing also means contractors can apply easily, and adjust if necessary. The luxury quality, smooth veneered lamella strips, offered in a wide variety of colours and varnishes, adapt well to any design and can bring a calming, quiet, Scandinavian feel to almost any space.
WoodUpp's passion to create great products and provide great service has meant a recent expansion into the UK market to meet demand. With this newly established London based warehouse, meeting these needs without the hassle of any additional fees has become part of the brand's ethos.
07999 505 404
www.woodupp.co.uk