Terra, the integrated development firm, South Florida, has announced Renzo Piano??s first residential project in the United States, the awe-inspiring Eighty Seven Park.
The landmark, luxury beachfront building will bring together architecture, design and the natural landscape, seamlessly embracing the adjacent 35-acre park and ocean in North Beach.
With 70 apartments floating atop two lush parks, Eighty Seven Park infuses Central Park living into North Beach, forming a botanical sanctuary, with uninterrupted ocean views. Created in close collaboration with Rena Dumas Architecture Intérieure (RDAI) in Paris, and landscape firm West 8 in Rotterdam, the condominium??s fluid design will blur the line between imagination and craftsmanship.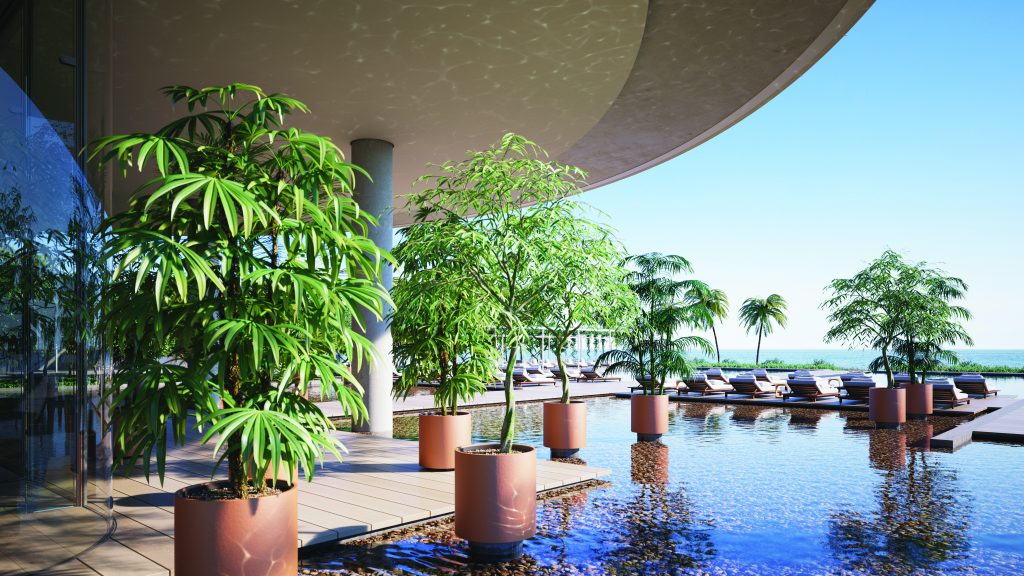 RDAI designed the interiors of Eighty Seven Park with a palette inspired by nature. Materials collected from the location site, pebbles, shells, leaves and sea grass will be highlighted throughout the space. Light oak flooring mimics the color palette of aged sea grape leaves, and the Venetian terrazzo floors echo the tranquility of Miami??s white sandy beaches.
Each residence will be home to an expanse balcony equipped with large glass doors, which will disappear when open in an effort to erase the harsh distinction between inside and outside. Ranging in size from one to five bedrooms, spanning 1,400 to 7,000 square feet, each residence will offer expansive oblong floor plans, massive outdoor wrap-around balconies, ten-foot ceilings, and unobstructed views of the Atlantic Ocean, Miami skyline, the nearby scenic stretch of North Shore Open Space Park as well as the development??s own lush, two-acre private park.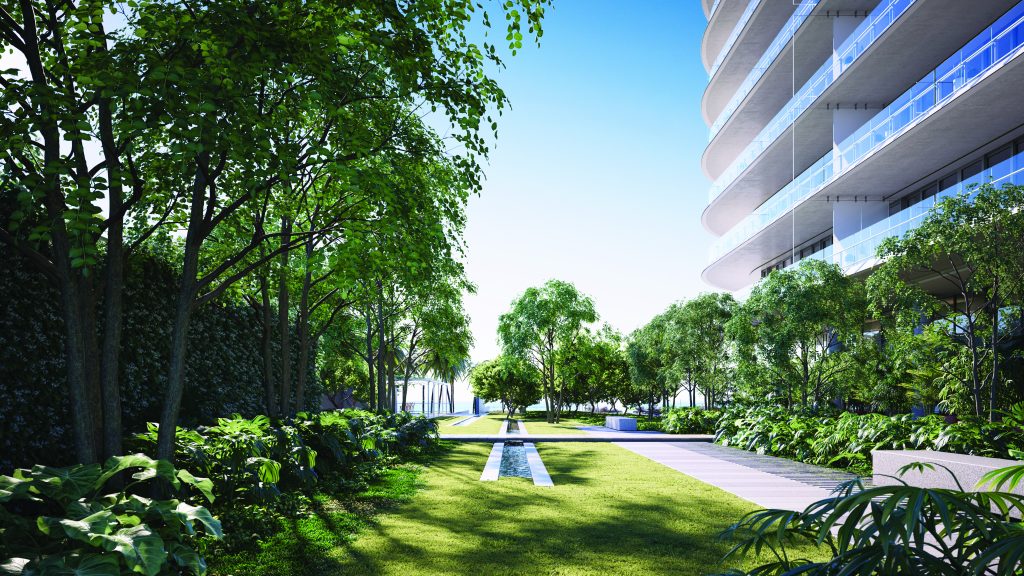 Dutch firm West 8 has designed a series of private, public, and semi-public spaces for Eighty Seven Park inspired by the luxury condominium??s extraordinary setting and the lush tropical landscapes of South Florida??including a private residents park, and the redesign of the public 35-acre North Shore Open Space Park neighbouring the property. The vision for Eighty Seven Park is to create a coastal sanctuary that enhances the green space in the area of North Shore Park in the City of Miami Beach, by extending the green area to 87th Terrace at the northern limit of the project site.