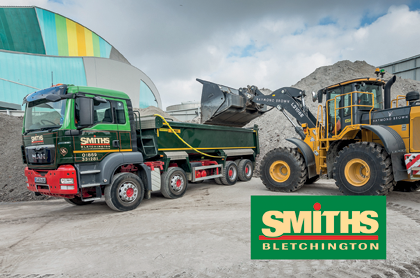 Smiths take recycling very seriously and because of this, aim to produce and generate as many recycled materials as they can.
Over the last 24 months Smiths have invested heavily in new state of the art plant that allows them to produce even more top quality recycled aggregates.
The Windrush ECO range of washed and recycled aggregates first came on line in early 2014 and have proved very popular with customers. The range offers 10mm, 20mm and 40mm aggregates plus washed sharp sand which are all of the highest quality.
Recycled aggregates are produced from a variety of construction waste products such as demolition materials – normally sourced locally – consisting of concrete, bricks, tiles, asphalt and tarmacadam spoil. A strict policy of inspection, testing and segregation ensures that product quality is maintained throughout the production of the washed recycled aggregates.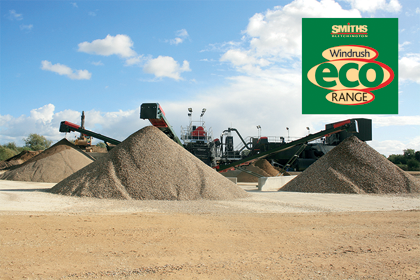 This winter has seen, in addition to the Windrush ECO range, Smiths adding IBAA to their recycling range. IBAA (Incinerator Bottom Ash Aggregate) is a by-product of raw ash produced from local non-recyclable domestic waste, and is a sustainable and cost effective alternative for sub-base and capping aggregates.
In conjunction with Raymond Brown, the processing plant is just off the M40 in Oxfordshire, in the Ardley quarry. Here the local non-recyclable waste is burnt at very high temperates, the resulting raw ash is then ??aged??, processed to remove ferrous and non-ferrous metals and then graded to meet EN and Highway Agency specifications.
Smiths are very conscious of their role in the environment and with the new IBAA available, now have high quality products recycled from all sectors of modern life. Demonstrating not only Smiths' continued commitment to customer service but also to sustainable, environmentally friendly production.
01869 331281 | www.smithsbletchington.co.uk