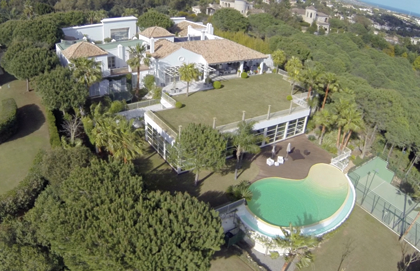 Blackwing aerial services has announced the launch of commercial drone operations following the award by UK Civil Aviation Authority of a Permit for Aerial Work using Small Unmanned Aircraft.
??Blackwing can now offer a range of services using drone technology, including Aerial Photography & Videography, Assistance with Aerial Building & Land surveys, News Footage Gathering and Aerial Monitoring for emergency services.
??Blackwing??s Chief Pilot David Black commented, ?Commercial unmanned aerial operations are highly regulated by the CAA in the UK; in order to gain permissions for aerial work an organisation must demonstrate competency and proficiency. The award of these permissions assures Blackwing??s clients that their tasks will be carried out safely and legally in accordance with the regulations??. Blackwing Aerial Services provides professional aerial imaging services and production facilities for industry sectors including Estate Agents, Architects, Surveyors, Farmers, Emergency services, TV/Film production, News Media, Power Distribution and Building Services.
07831 816957 | info@blackwingservices.com |www.blackwingservices.com