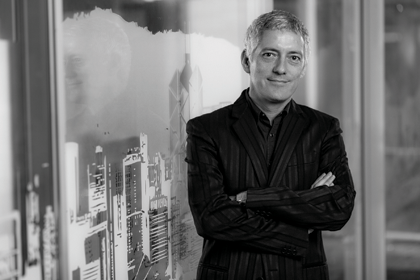 Benoy, international award-winning Architects, Masterplanners, Interior and Graphic Designers, has welcomed renowned hospitality designer David Buffery to its Hong Kong studio to lead the firm??s Global Hospitality Team.
For over 20 years David has been involved in the Interior Design industry and has delivered high-profile schemes for Intercontinental Hotels, Galaxy Resort Casinos, Starwood Hotels, Hilton and The Peninsula. Well known for his leadership within the sector and his work on a diverse collection of projects, David is also regularly commissioned for stand-alone restaurant outlets and private clubs across Asia. ??I am honoured to take up this global role for Benoy. For me, the most important aspect of Hospitality Design is working with the Architect and Interior Architect to ensure a strong design language reverberates throughout a scheme. This is a core philosophy I can already see in Benoy??s work??, says David.
Currently based in Benoy??s Hong Kong office, David will commence a tour across the firm??s global studios in Asia, India, the UAE and the UK to drive, develop and manage Benoy??s Hospitality portfolio, which already includes the award-winning EAST Hotel in Beijing.
020 7726 8999 | www.benoy.com