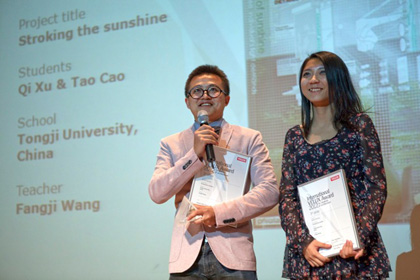 Monday the 3rd March, 2014 is the last day of registration for the International VELUX Award 2014 for Students of Architecture. So far, around 1,500 students or student teams signed up to compete for global recognition and a chance to win the prize of €30,000!
In its ten years?? of existence, the Award has gained momentum in the worldwide student community. In 2012, more than 3,200 students from 59 countries registered, and 986 teams sent in their projects for final evaluation by the international jury.
The award theme is 'Light of Tomorrow' that allows exploring much deeper what is light about and go beyond the traditional light idea. The award offer students a unique opportunity to be presented to the worldwide community of architects.
The jury of the award consists of Craig Dykers (founding partner and architect of Snøhetta), Catherine Slessor (editor of the AR/The Architectural Review), Per Arnold Andersen (head of the VELUX Group's Knowledge Centre for Daylight, Energy and Indoor Climate), Roisin Heneghan (founding partner of Heneghan Peng Architects) and Magda Mostafa (associate professor of Architecture at the American University in Cairo).