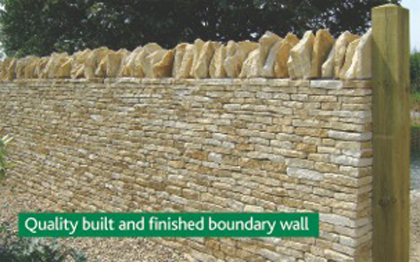 Since Smiths introduced their range of Cotswold Dry Walling Stone it has become one of the most popular products in their range. Its natural colour and charm, combined with its subtle traditional honey characteristics is being quarried at the Smiths?? Rollright quarry in West Oxfordshire.
Its popularity has become as popular nationwide as it is in the traditional settings of the Cotswolds. With Smiths?? network of delivery services the stone can be with you in a matter of no time; just ask for details.
Historically, however, dry stone walls were used as a means of field division, miles and miles of these creamy/honey coloured stone walls can still be seen today when driving around the Cotswold countryside. So if it is a more local project, whether for new walls or repairs to the old, Smiths' stone is an ideal-locally sourced stone which can be delivered directly to site.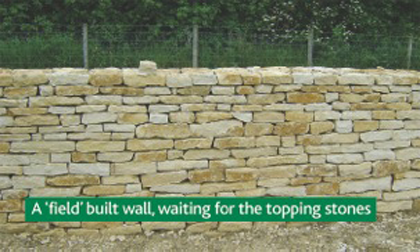 Increasingly, however, the Cotswold stone is being used for a variety of other modern construction work. For example: new walling, building of Cotswold styled properties, landscaping projects and it is ideal for exterior and interior facing/cladding. It can also be used to face gabion baskets if you are looking for a natural walling style effect for the gabion wall.
The technical department at Smiths are very helpful and will give advice on all aspects of their products. Dry stone walling, decorative aggregates and the Self Binding Path Gravel. If Smiths' experts cannot answer an enquiry on Cotswold dry stone, as corporate members of the Dry Stone Walling Association of Great Britain they have at their fingertips details of the best qualified craftsman in the country.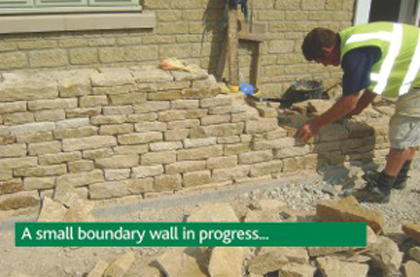 To assist Wallers in finding a ??local?? builder, Smiths have compiled a web directory* of wallers, county by county. www.smithsbletchington.co.uk/dry-stone-wallers-directory. This list are names of individuals and companies who have agreed to have their names on this directory and claim to be qualified builders with natural stone products.
Delivery, where practical, will be direct to the project, stone is sold in Smiths' branded bulk bags, (approximately 800kgs of stone), but large ??loose?? deliveries, by Smiths' tipper vehicles, can be arranged. Nationwide delivery of the Smiths' Cotswold stone is also available. Larger customers can collect stone direct from our quarry.
For more information telephone 01869 331281, email sales@smithsbletchington.co.uk or visit www.smithsbletchington.co.uk