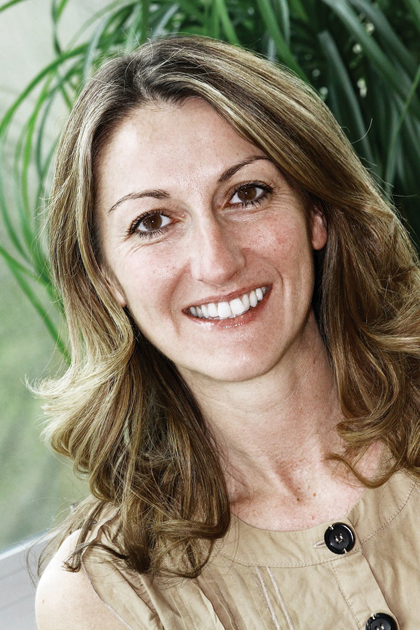 Landmark launches Promap Labs, providing early access to new digital mapping concepts.
Landmark Information Group has announced the launch of Promap Labs; a new online portal that gives architects, surveyors and land or property developers the ability to test brand new digital mapping product concepts before they are launched to the market.
The Promap Labs portal showcases new beta mapping datasets and applications that can be tested before they are fully launched. This enables clients to contribute valuable feedback or suggest new ideas, for future development. ??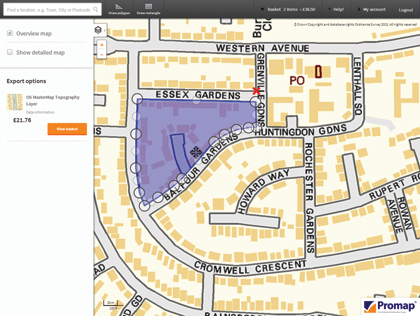 The first new application to feature on Promap Labs is ??Promap Labs View??; this provides the ability to easily view a wide range of data in one single map interface. Examples include natural environment data such as Sites of Special Scientific Interest and Control of Major Accident Hazards (COMAH) sites. It is designed to provide a simple way to quickly view a location and understand what environmental factors may affect it, without needing to be a Geographical Information expert.
Visitors to Promap Labs will also have an early preview of the new multi-browser, multi-device Promap digital mapping service, which is scheduled to launch next month. ??
Carole Ankers, Product Development Director, Landmark Information Group said, ?Promap Labs offers our clients and the wider property and land development community the opportunity to access brand new digital datasets or services, before they are fully launched. It provides early access to new and innovative ideas so they can be tested and reviewed ?? this includes first sight of our new multi-browser and multi-device Promap service, which is set to launch very soon. We believe it is important to work in collaboration with the industry when developing new digital mapping tools and datasets, and the Promap Labs portal provides a fantastic platform for us to do this.?? ????
Dan Hughes, Sector Manager of Land and Property at Ordnance Survey: ?Promap Labs is a great concept. It provides the industry with access to new digital mapping innovations and a platform from which ideas and feedback can be openly shared, paving the way for future product development. We are fully behind new innovation in our industry and so we applaud Landmark for delivering this by introducing Promap Labs.????
Adds Carole Ankers: ?The first application to be showcased on Promap Labs is Promap Labs View: we encourage as many people as possible to visit Promap Labs and test out the new concepts. We welcome feedback, so please let us know what you like about it, would change or how you might use it. We??ve made it as easy as possible to post your comments and we look forward to receiving as much feedback as possible!??????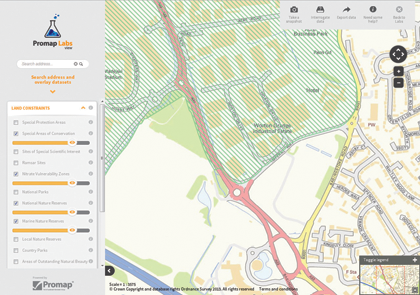 With over 27,000 users, Landmark??s Promap service is used by surveyors, architects, property and land developers, builders, engineers and industry professionals that require instant access to Ordnance Survey maps and related digital mapping data, including 3D models, height data, aerial photography and geo-data, including environmental, planning and geological reports to identify potential site issues. ??
For more information telephone 0844 844 9962 or visit labs.promap.co.uk. Alternatively, visit www.landmark.co.uk