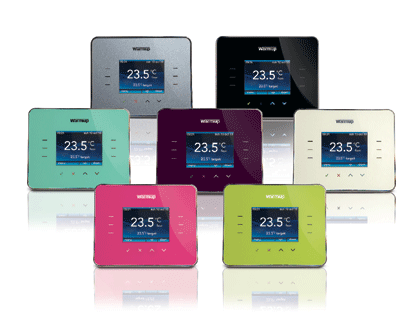 One of the key issues experienced by architects and specifiers is the requirement to meet the Code for Sustainable Homes (CSH), achieving zero carbon definition by 2016. As a result, one of the most important areas to be specified is good levels of insulation, this will ensure that any heat generated is not lost.
There are many ways of boosting the insulation levels, for example, adding thicker levels of insulation and choosing triple rather than double-glazing. There is also a financial implication in terms of return on investment; a well-insulated home will incur low heating costs. This includes insulating the dwelling, ensuring doors and windows are effective barriers to heat loss and using energy efficient building materials that maintain their efficiency throughout their life cycle.
Once you have ensured the dwelling or building is well insulated, the next step is heating. It is vital to take a ??holistic?? view. Consider the comfort of the users and the performance of the dwelling or building simultaneously with the selection of a heating system that will ensure it is comfortable to use, whilst being cost effective to run. These are key reasons why architects and specifiers are increasingly looking to Warmup underfloor heating.
There are two underfloor heating systems to choose from, electric and hydronic. Another option is to choose a hybrid solution, a mixture of both. One of the benefits of underfloor heating is that it is virtually maintenance free. There are no moving parts and hydronic systems are protected by the surrounding screed. Manufacturers like Warmup offer a lifetime warranty on most, and a SafetyNetTM installation guarantee on all their underfloor heating systems. Should a system be accidentally damaged during installation, Warmup will replace it free of charge.
It also offers full knowledge of how its systems will operate and function along with energy usage and running costs at design stage ?? this is obtained from its Research Centre and post occupancy monitored housing programme including the BRE (Building Research Establishment) Renewable House.
What stage should architects and specifiers get heating manufacturers involved?
Warmup recommends it should be involved in the Design (RIBA Stage C ?? Concept Design). Collaboration at this stage allows the manufacturer and specifier to incorporate the development of the general layout, the external envelope and the principles from the Project Brief. This then leads into Stage D (Detailed Design), where the technical and specific design details of the heating system can be incorporated.
Warmup offers a dedicated project manager as a single source of contact for the duration of your project and dedicated service engineers should a floor become damaged in the future.
For further information please visit www.warmup-projects.co.uk or telephone 0845 034 8270.