The new Appleton Academy in Bradford is the result of a transformation of two existing schools into one new all through 3-16 academy for 1,300 pupils. A full interdisciplinary BDP design team worked on the project which utilised BIM throughout the entire design process. The £22m academy opened in September 2012.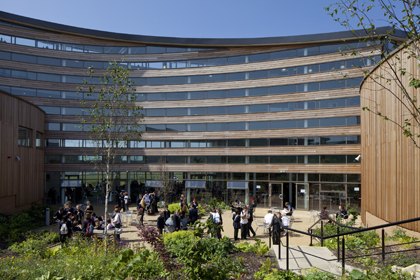 The design of the academy explores a radically different approach to the learning continuum from nursery to sixth form. It interlinks seamlessly three phases of learning; lower, middle and upper, in a single circular building around a naturally landscaped garden. Learners grow clockwise around the circle with the building stepping up in scale as they progress.
Shared spaces such as the library, collaboration spaces and theatre are set as elements in the central garden. The refectory, cafe and staff hub form a portal in the outer circle, aligned to the panoramic views across the Pennines.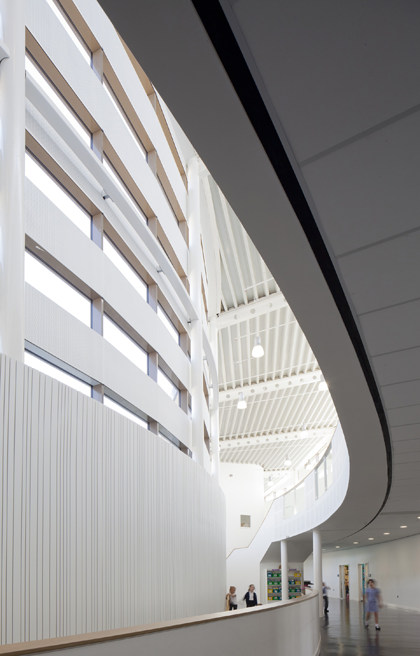 Named after the Nobel Prize winning scientist from Bradford, Edward Appleton, the academy is a showcase for exemplar learning facilities in its specialised areas of sport and science.
Appleton Academy has been shortlisted for this year??s SCALA Civic Building of the Year Award. The aim of this scheme is to inspire and promote the high quality of work carried out in the public sector. The award winners will be announced on 8th November.