Making its UK debut at 100% Design 2013, Turkishceramics is collaborating with London-based architect and interior designer, Ferhan Azman, founder of Azman Architects, to design chockablock, a ceramic installation for the International Pavilion that will provide a bar, meeting areas, a private events space and a VIP area.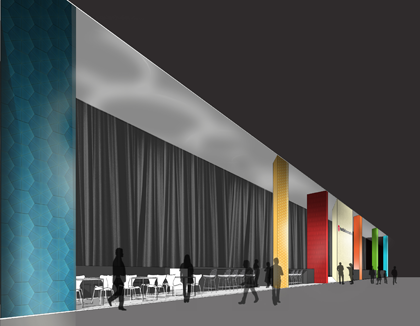 Turkishceramics is the lead sponsor of the new International Pavilion at this year??s event.
The word ??chockablock?? derives from the Turkish word ??Çok Kalabalık?? meaning a place that is full of people or things. Set to be the new social destination for 100% Design, the 58m long bar showcases the quality and variety of contemporary Turkish ceramics. Colourful, textured tiles cover the installation??s main bar and dramatic columns which establish the chockablock façade. The installation integrates bar space, meeting areas and VIP area with bold accents of colour including black, bronze, green, red and blue.
The International Pavilion will provide Turkishceramics with an international design platform and high-profile opportunity to showcase the best ceramic products Turkey has to offer. Reflecting the quality, strong design values and innovation of Turkish ceramics, Azman??s design approach is highly- curated and creative; her design thinking can be seen in the practice??s previous projects such as the Alexander McQueen Flagship Store in London and the Vivienne Westwood exhibition at the Victoria & Albert Museum.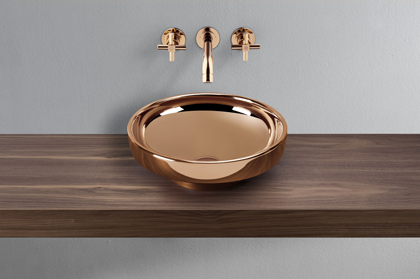 Commenting on the installation??s design, Ferhan Azman said: ?Ceramic manufacturers in Turkey are producing tiles and sanitary ware of great variety and technical sophistication. In our design for the International Pavilion at 100% Design this year, we have chosen some intriguing products which we??re using in dramatic and unexpected ways. We will be revealing a sneak preview of our design in the next few weeks.??New to 100% Design, the International Pavilion will bring together talent from countries and cities around the world such as Turkey, Argentina, France, Korea, Shenzen, Südtirol and Taipei. Turkishceramics will be representing over 30 manufacturers and exporters including VitrA, Kale, Serel, Seranit and Ege Seramik.
The Turkishceramics installation and stand (IP400) can be visited at the International Pavilion at 100% Design.
www.100percentdesign.co.uk
www.Turkishceramics.com
www.azmanarchitects.com