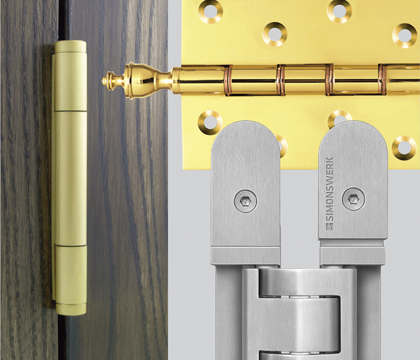 The newly launched SIMONSWERK TECTUS TE 526 & 527 3D fully concealed hinges for flush commercial doors have achieved fire testing certification to 60mins and will carry door weights up to 120kg.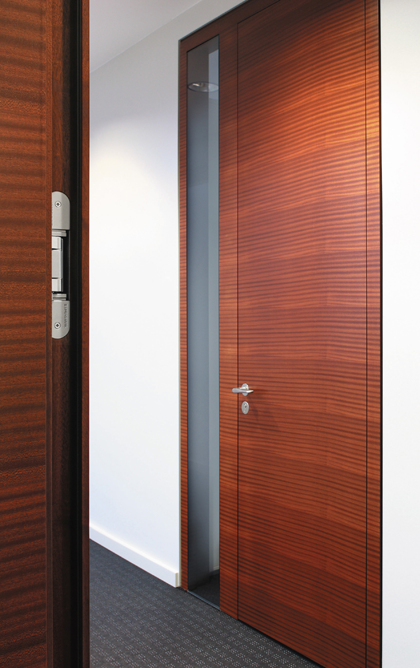 The TE 526 is manufactured from solid stainless steel and the TE 527 from mild steel.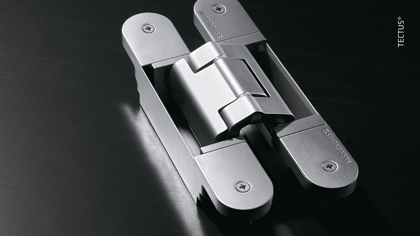 Both hinges benefit from individual changes in the manufacturing process and as a result are extremely competitively priced while retaining all the TECTUS hinge outstanding quality and performance standards. Application ranges for both hinges include fire & smoke resistance, soundproof and forced entry resistance and as with all TECTUS hinge systems are 3D adjustable, have an opening angle up to 180◦ and are maintenance free.
SIMONSWERK will again be exhibiting at the 100% Design Exhibition at Earls Court, London from 18th ?? 21st September 2013.
Visitors to their Stand No E 19, located in the ECO Design & Build section, will be able to view the complete TECTUS range, with heavy duty options up to 300kg and the increasingly popular CE marked TRITECH fire rated solid brass hinge with concealed bearings, 25 year performance guarantee and new PVD, corrosive resistant finishes.
For more information telephone 01215 222848 or visit www.simonswerk.co.uk