Creatively Different Blinds are an innovative, online window blind boutique with a consumer friendly and an easy to navigate website, where customers can select images from an eclectic range of 7,000 plus exclusively licensed images (or their own logo), and have it digitally printed on to any size or style of window blind they so desire. Sizes range from 30 cm up to 5m wide depending on the style of blind.
The Image Gallery includes the work of some of the world??s most creative artists, cartoonists, illustrators and photographers, past and present, and will enable designers to stamp a client's individual style on any room, from the sitting room or kitchen to the smallest room in the home.
Creatively Different Blinds are constantly expanding the Gallery and are open to suggestions. If you can??t find what you are looking for, let the team know and the Design Studio will aim to source it, or create a personalised design.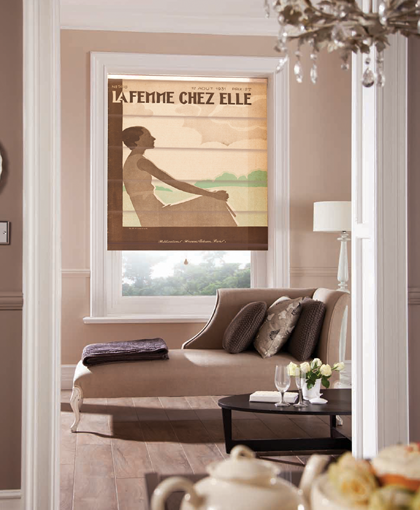 So think differently…think Creatively Different. Creatively Different Blinds is one of the only manufacturers offering such a comprehensive range of digitally printed blinds, made to your clients specific requirements, making each blind totally unique.
??For more information telephone 0115 9584647, email alistair@creativelydifferentltd.co.uk or visit http://www.creativelydifferentblinds.com