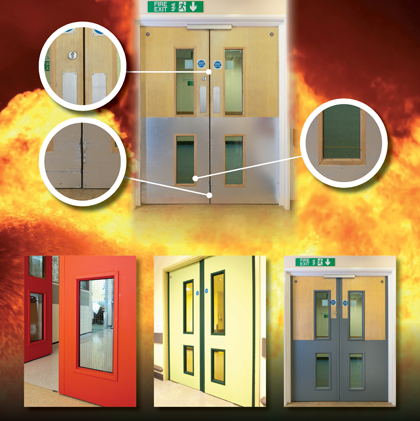 Fitting Yeoman Shield door protection products is a cost effective solution for dealing with damaged fire doors, particularly those which no longer meet in the middle to form an effective fire seal, which can compromise fire resistance and could be condemned by fire safety officers for not meeting RRO ?? Regulatory Reform regulations.
With over 45 years of experience behind it, Yeoman Shield is one of the UK??s market leaders in the supply and installation of wall and door products.
Stuart Russell, Director at Yeoman Shield, said: ?Fire doors form an essential part of fire safety in public buildings and the highest priority should be given to maintaining them to their correct and original performance.??
He added: ?As well as being cost effective, in most cases, installing Yeoman Shield products avoids the cost of fitting new door sets and also protects vulnerable surfaces from further damage.??
3 steps to improving the quality and safety of your fire doors
?? More cost effective than replacement fire doors
?? Ideal to protect both new doors and existing ones
?? Full fire reports available
For more information telephone 0113 279 5854, email sallyann@yeomanshield.com or visit www.yeomanshield.com