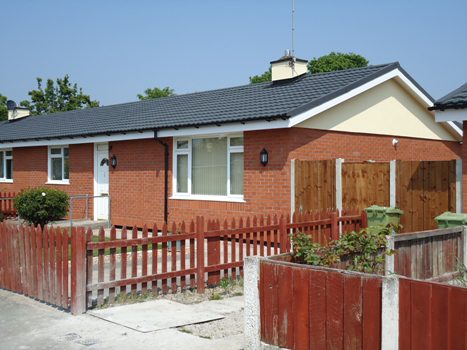 ROCKWOOL??s BrickShield, developed together with Ibstock Brick, is an innovative external wall insulation system which means traditional brick buildings can be ??invisibly?? clad.
BrickShield is the first external wall insulation system incorporating a brick façade, to be BBA certified in the UK.
External wall insulation has been identified by the Government as a core part of the Green Deal home improvement and energy efficiency revolution, enabling older properties without cavity walls to be insulated to cut fuel bills and reduce energy waste.
While most external wall insulation is usually rendered, BrickShield uses real brick tiles that enable home owners and developers to maintain the traditional brick façade in keeping with the original look of the building.
The BBA certification recognises BrickShield??s credentials for thermal performance, strength and stability, fire protection and durability.
ROCKWOOL??s Andrew Corless, Director Refurbishment and Regeneration commented, ?Energy efficiency measures should do more than conserve heat. At ROCKWOOL we pride ourselves on being at the forefront of innovation, developing products that also protect residents from noise, fire and improve the appearance of buildings.
?We are delighted to have been awarded this important accreditation and it is particularly significant as this is the first product of its kind to have been certified in the UK. This gives developers and home owners the option of retaining a traditional brick look, while also incorporating cutting-edge insulation technology into buildings.??
Ibstock??s Andy Batterham, Technical Services Manager commented, ?The BBA certification is a powerful endorsement of the BrickShield system. The ability to choose from virtually any of Ibstock??s 450 different bricks means that buildings can be refurbished with great sensitivity. In addition the unique ??Traditions?? range of brick and stone feature details such as sill, arches and window heads ensures that the true heritage and character of a home is not lost."
For more information visit http://www.rockwool.co.uk