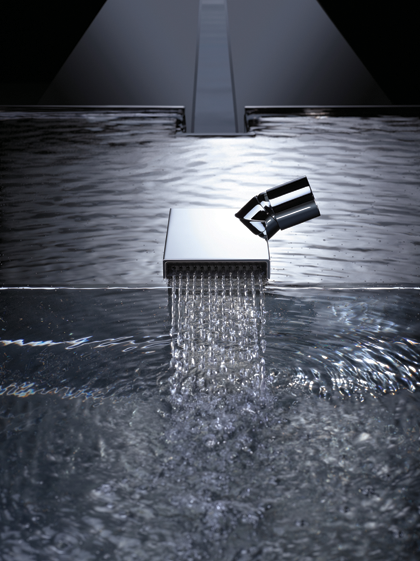 Ocean Bathrooms presents its beautifully designed showroom to inspire architects and designers.
The Ocean Bathrooms Bridport showroom, near Broadchurch, is home to the latest in cutting edge, designer luxury products, and the latest technology and bathroom trends. Ocean take pride in offering technical, bespoke solutions from tap finishes and colours to advising glass colours, templating and fitting glass splash backs and screens.
Take advantage of Ocean??s ability to squeeze the most out of any awkward tight bathroom space using some of the best design and technical products produced in the world.
Within the fully working showroom, you will have the opportunity to visually experience the air rainfall power shower, the soothing waterfall effect shower and the massaging benefit of powerful body jets. Spot the difference in the flow of the electric showers compared to a power shower. Try out the bubbling Jacuzzi style baths complete with mood chromotherapy lighting. Be the first to step onto warm tiles heated with under floor technology or just feel the deliciously hot radiators, which can be designed especially for your client specifications.
Working infrared taps and flushes, bath fillers and ceiling fillers, colour change bathroom lighting, towel hotbox are all waiting to be tried and tested. Some of the designs on show include: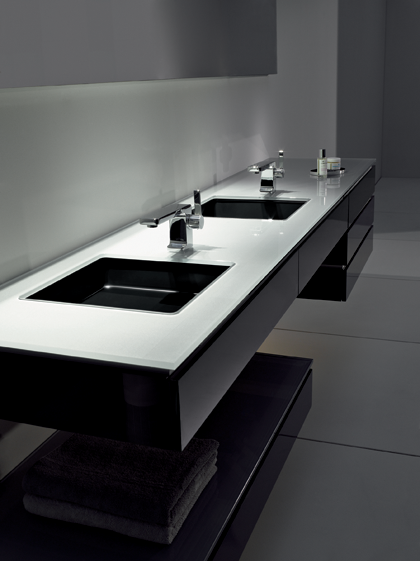 Alape
Alape design for private spaces, public spaces and thinking spaces. Each basin is pressed individually from a seamless sheet of steel before being fired with a rich anti-scratch glass enamel glazing. The deep translucent finish is the perfect fusion between craftsmanship and creativity. This company is dedicated to its portfolio of completely flexible basins (most are available in 4 width sizes) offering architects and designers a clever solution for any awkward corner or niche.
Majestic
Majestic glass can be utilised in discerning homes, landmark hotels and resorts throughout the world and is recognised by leading bathroom designers and architects. Founded in 1968 and still leading the way in premium glass shower enclosures and screens. Elegant, timeless and understated bathroom design, each piece of glass is offered in a subtle spectrum of colour from crystal clear to understated tones of smoke grey, blue or green. The glass can also be misted to a chosen level of discreetness.
Dornbracht
Dornbracht products are designed to keep their special aesthetic quality, durability and reliability for many years. Great pride is taken in their choice of styles and designs. A huge importance is attached to maintaining a high standard of quality, starting with the selection of the raw materials. All the separate pieces are formed and polished undergoing strict quality control. Finally everything is exquisitely hand finished. Choose from, polished chrome, platinum, champagne, polished 24K gold or durabrass and let the elegance of these taps, showers and accessories speak for themselves.
Vola
Vola??s sleek, sculptured lines and perfect proportions are as easily recognisable now as they were in 1968 winning international acclaim, as one of the world??s leading design icons. Combining the use of a unique lead free technology with new production methods ensures a diverse range of exciting products and coupled with the disarming new finishes have shown they are well equipped to meet the ever changing needs of a modern life style. Well known for their eco credentials, they deliver unrivalled levels of timeless design, precision and quality from the best designers, which make them one of the most sought after design products in the world.
Thomas Crapper
Thomas Crapper are producers of one of the world??s most authentic period style sanitary ware. Made in Great Britain and with 150 years experience, a crapper today is exactly the same as one of yesteryear thanks to their penchant for exacting historical accuracy and attention to detail. This most traditional feature has never truly become out of date, by quietly asserting its royal authority it has proclaimed itself as the absolute King of toilets, the throne of thrones.
For more information telephone 020 7096 4255 or visit www.oceanbathrooms.com
Ocean Bathrooms
St. Michaels Lane
Bridport
Dorset
United Kingdom
DT6 3RR