Following final presentations to the jury at the end of January, the Board of Trustees of the Royal Opera House has selected Stanton Williams Architects to carry out a feasibility study for the ??Open Up?? project.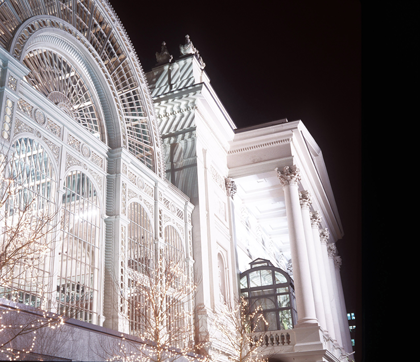 This decision marks the culmination of a six month competition process involving seven firms of architects. The jury, comprising members of the Royal Opera House executive team and a number of external advisors, had invited Stanton Williams Architects and Witherford Watson Mann Architects to complete further work in response to a refined brief issued in December.

??Open Up?? will make the physical entrances and street level public areas to the building more open and inviting. The project will also develop existing spaces, such as the Linbury Studio Theatre and Paul Hamlyn Hall, and make the creative, technical and education work of the Royal Opera House more visible to more people.
In turn this will enhance the appeal of the Covent Garden building as a destination in itself. The project does not affect the main auditorium.
The Royal Opera House will be looking to reduce its use of energy and resources throughout the project as part of an ongoing strategy embedding ??green thinking?? into all areas of ROH operations.
??The architectural competition and feasibility process is being funded by private supporters of the Royal Opera House. On completion of the feasibility study, the funds necessary to move to the next phase of the project will also need to be raised from private sources.