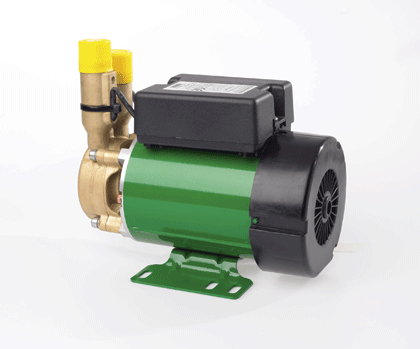 Salamander Pumps struck gold in Olympic year with its Force range of brass ended pumps and the company has announced that the entire range now has WRAS approval.
?Force was always WRAS compliant??, explained Salamander sales director, Chris Vallance, ?but it??s great news that Force has officially got the ??thumbs up????.
Salamander introduced Force to plug a gap in its product portfolio at the premium end of the shower pump market.
?Force was our response to customer demand, as well as market opportunity??, Chris said. ?Brass-ended shower pumps account for around a quarter of the market and the trade encouraged us to provide a product that would bring the Salamander attributes of quality, reliability, quietness, and value for money to a sector of the market that requires the best in terms of performance and reliability.??
Force pumps are available single or double brass-ended and for positive or negative head situations. There are three ranges with 10 models – Force 15 for boosting single shower performance to 1.5 bar; Force 20 for more powerful 2.0 bar performance; and Force 30 developing three bar pressure suitable for the most powerful multi-function showers and for multiple shower outlets.
?We had high hopes for the Force range when we introduced it??, Chris said, ?but it??s exceeded all our expectations. Force is recognised as a hugely competitive suite of products that are robust, installer friendly and deliver excellent value for money; and with the whole range operating at under 60db, Force is the quietest brass ended range on the market.??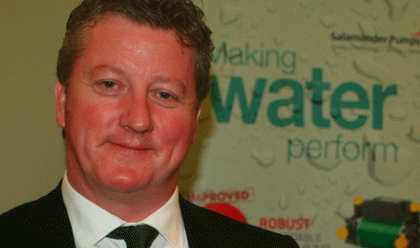 Force??s approval means that Salamander??s entire portfolio of regenerative type shower pumps now enjoys WRAS approval; the company??s best-selling CT Range was approved in 2011.
The CT Range, still Salamander??s best selling line, continues to go from strength, in what has become an increasingly competitive market.
?The range??s main USP is its competitiveness, both in terms of price and performance, and its legacy, the CT pump has been around for over a decade now and with a policy of continuous improvement, the range continues to be the entry level shower pump of choice for thousands!?? Chris explained.
"The whole range is continuously rated, in other words, you can run a CT pump for as long as you like. They??re designed to be robust and practical and they come complete with isolating valves on the inlet couplers and brand new, ??hall?? effect switching for improved reliability.??
For more information call 0191 516 2002 or visit www.salamanderpumps.co.uk.