Luxaflex combines the latest technology with superb craftsmanship and creates beautiful window solutions tailor-made to specifications. This year has seen many new innovations from Luxaflex including Panel Track blinds, the new Silhouette collection and most intriguingly now an ingenious range of new shutters. Launched at Decorex 2012 is the new range of mirror shutters from Luxaflex.
As the name suggests the shutters feature a mirror set into the louvre which adds warmth and brilliance to any interior. This concept, which is a world exclusive, was conceived by interior stylist and designer Katherine North. Her moment of discovery came during styling a client??s home three years ago. Whilst installing white shutters into the silver and grey bedroom of the Victorian terrace house, she realised that they would bring far more interest into the space along with extra glimmer and light if they were mirrored.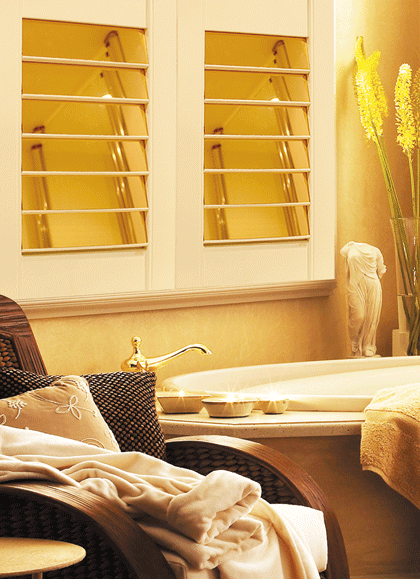 After much research, Katherine was surprised to discover that they did not already exist, so she approached Russell Malley Luxaflex UK managing director at Decorex in 2010. Since then, Luxaflex and Katherine have worked together to develop this stunning new range.
Katherine says: ?Mirror shutters have the potential to bring to life sleepy interiors, reflecting the light and life back into the home; they will serve a dual purpose by doing their normal job as well as reflecting a little more internal light when closed.??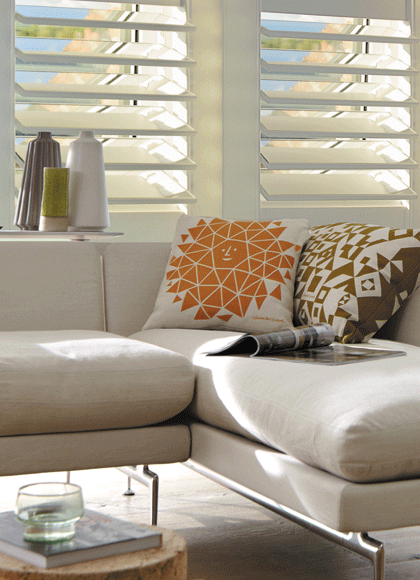 There are 12 mirror colour variants, choose from clear, stipple, gold, bronze and greys through to green, purple, pink, red and blues. Carefully considered colour options could turn children??s bedrooms, dining rooms, kitchens and even offices into invigorating environments. Mirror Shutters are the ultimate shading solution, blocking light and securing privacy whilst reflecting light back into the interior. Luxaflex mirror shutters are assembled in the UK and have a 10 week order time.
For more information telephone 0161 442 9500.