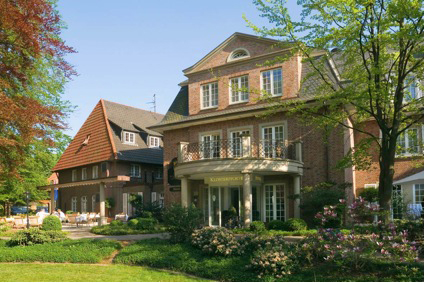 The Hotel-Residence Klosterpforte in Marienfeld, South East Germany enjoys an excellent reputation particularly among top athletes for its exclusive facilities and setting. Professional teams at national and international level, among them most football clubs in the German Bundesliga, favour the exclusive complex with its sprawling estate as a training camp to prepare for important matches and tournaments.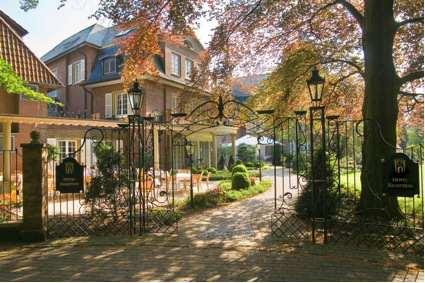 Owner Reinhold Frie is focused on maintaining the high standard of his hotel. Particular attention is given to the bathrooms of the hotel??s 153 rooms and suites, which as a result were fitted with baths and shower trays provided by premium manufacturer Kaldewei following a stringent material test.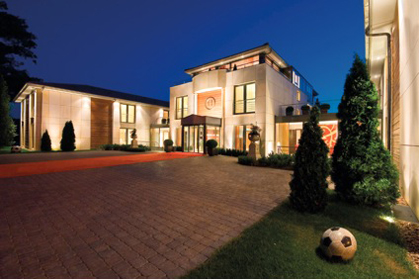 An oasis of calm and reflection
The Hotel-Residence Klosterpforte owes its name to the stone gateway at the entrance to the estate; dating back more than 800 years, it was once the entryway to a local monastery. The sprawling hotel complex of some 180,000sqm nestles into a stunning landscape in the heart of East Westphalia. Since 1953, the Klosterpforte has been in the hands of the Frie family.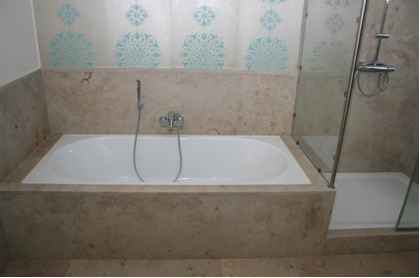 ?We were keen to create an oasis of calm and reflection at the edge of the Teutoburg Forest,?? explains hotel owner Reinhold Frie. As a result, the 20 or so buildings of the complex are surrounded by various gardens and parks with ancient trees. As a fascinating visual contrast to the historic buildings, the Sporthotel '11' has a modern design and has played host to illustrious guests such as the Portuguese squad during the Football World Cup in 2006. Germany??s women??s football team is also currently practising on the hotel??s own football pitches in preparation for the European championship qualifying matches.
Hotelier turns material tester
In order to make an informed decision about the future fittings for his 153 bathrooms before starting renovations, hotelier Reinhold Frie decided to test various sanitary materials himself. Tiled shower areas, for instance, were weighed against Kaldewei??s enamelled shower surfaces. The advantages of Kaldewei steel enamel 3.5mm immediately stood out.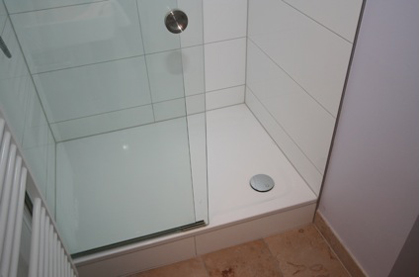 ?Even a year later, the enamelled shower surfaces from Kaldewei looked as good as new ?? despite heavy use and minimum cleaning effort. In contrast, the grout in tiled shower surfaces in particular soon showed signs of deposits, discoloration and even hairline cracks. That would not be fitting for a hotel with our quality standards,?? states Reinhold Frie. The result of the hotelier??s experiment was confirmed by TÜV Produkt und Umwelt GmbH in a comparative study conducted in 2012. According to the study??s findings, enamelled shower surfaces exhibit significantly lower bacteria levels on surfaces and require much less effort to clean than tiled shower surfaces.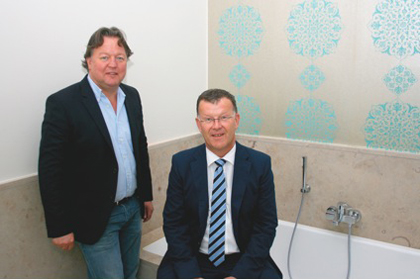 Quality and efficiency prevail
Convinced of their quality and efficiency, Reinhold Frie in the end opted to fit the bathrooms in his hotels with durable Kaldewei products ?? including the enamelled shower surface Superplan with floor level access, the Classic Duo bath with its simple yet elegant appeal, and the Dyna Set model, a combi-bath that is ideal for either bathing or showering. Along with the prevention of moisture penetration, hotelier Reinhold Frie was won over by the 30-year warranty given by Kaldewei on its products in steel enamel 3.5.
?A key factor for me as a hotel manager is value for money. Quality, durability and warranty will therefore always prevail in the long term,?? declares Reinhold Frie.
For more information visit www.kaldewei.com