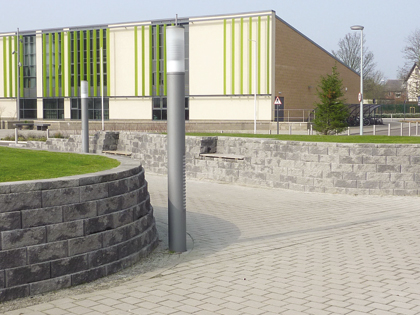 With sustainability high on the Government agenda and regulations tightening to improve energy consumption and reduce our carbon footprint, architects and specifiers want to know the products they specify have the smallest carbon footprint and that manufacturers are working to reduce it further. Acheson & Glover (A&G) is one of the largest independent hard landscaping suppliers in the UK. For more than 50 years it has designed and manufactured a comprehensive range including premium paving, decorative flags, concrete blocks, retaining walls and Civils at its modern plants in Northern Ireland. A&G's hard landscaping products have been used on projects for high street retailers M&S, Tesco, Sainsbury as well as schools, having supplied over one hundred schools in the Building Schools for the Future programme, colleges and medical centres.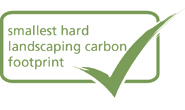 Last year A&G achieved the environmental certification BS EN ISO14001, which focuses heavily on energy reduction, and complies with the requirements of the Carbon Reduction Commitment (CRC). Regular audits help monitor A&G's energy performance and implement new measures to improve its energy consumption and carbon footprint. The most recent audit confirmed a further 14 percent reduction in energy usage and a 20 percent decrease in CO2 emissions in 2011-12 at A&G's manufacturing plants and quarries. The audit was carried out across all of A&G's sites supported by energy consultants from the Carbon Trust. The results saved over one million Kw/hours of electricity and 1,929 tonnes of CO2 emissions.
A&G's 2012 consumer brochure details the carbon footprint of the individual products within its range. Its hard landscaping range achieves the lowest carbon footprint compared with the leading hard landscaping companies. Comparing the carbon footprints of six A&G products with the equivalent big selling products from a major hard landscaping brand, using published numbers, shows an average saving of 20 percent. A&G's Country Cobble, for example, has a 17 percent smaller footprint than its big brand equivalent.
Commercial director Stuart Cook explains: "The latest results confirm our commitment to environmental best practice across the Group. Our factories are the most modern hard landscaping plants in the UK so they use less energy in manufacturing. Our quarries are next door to our factories, and we supplement our own raw materials where required by sourcing small quantities within Europe, so that is a big saving on manufacturers importing materials and natural stone from China or India. But, regardless of how new your factory is, that??s just a starting point. Manufacturing processes and systems need to be monitored and improved to ensure they operate as energy efficiently as possible. Our strong focus on carbon reduction and energy management and continuous investment in new systems and procedures helps keep energy consumption down ?? that??s good for the planet, but it??s also good for us and our customers because it enables us to keep our costs low and our prices competitive – and puts A&G ahead in manufacturing efficiency."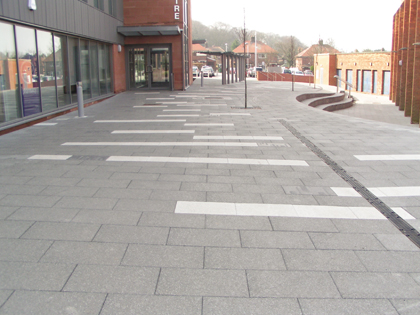 A&G's other carbon reduction initiatives across the Group include Energy Awareness Days, retrospective fittings of the most energy efficient lights, an Air Leakage campaign and ongoing training of its fleet drivers on ??Safe and Fuel Efficient Driving??.
For more information telephone 0776 075 4900 or visit www.acheson-glover.com