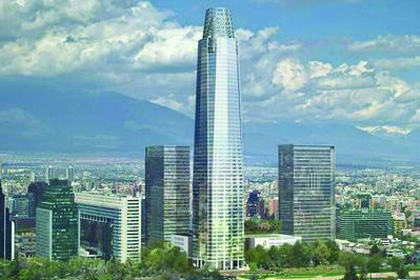 Far East Facade (UK) may be based in London with a view of Paddington station, but its business view and its influence not only reach around the globe but way up into the sky. Far East Global Group ?? delivers projects both at home and away, providing a flexible approach for architects around the world.
Part of the Hong Kong based Far East Global Group, Far East Facade has access to significant global resources including a capacity of one million square metres of curtain wall annually from four fabrication production facilities ?? two in China and two in North America. The parent company, Far East Global Group, is partially owned by China State Construction International Holdings and employs over 1,100 people worldwide.
With an industry-leading reputation for complex facades, the company delivers solutions to some of the world??s most breath-taking super-tall buildings as well as eye-catching smaller projects, including residential developments and specialised shop fronts such as the Apple outlets. As a result, Far East Facade has access to one of the largest and most experienced central design teams of curtain-wall specialists in the world – with nearly 200 designers. It combines this global strength, knowledge and experience with a local focus. The team in London, headed up by managing director Peter Walker, has many years of UK, as well as international, experience so they are on hand to provide local support to UK architects to help optimise design from the earliest stage of projects.
Currently at the advanced stages of bidding on a series of key strategic projects in the UK and Europe, the company continues to attract a lot of interest from leading industry names. This isn??t really surprising when you consider that this is the curtain-wall company responsible for the Burj Khalifa – still the world??s tallest building by some stretch. The programme on this project was particularly challenging as the team were brought in to deliver the first panels to site within a very short timescale of only five months to ensure the original project timescales were achieved. The Far East team demonstrated that it could take the construction complexities of such a tall building in its stride, which marked it out as both innovative and reliable.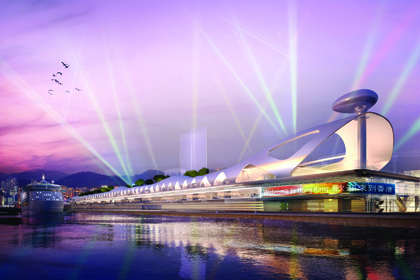 The team is also currently providing support for a variety of onsite global projects including the Foster + Partners designed Kai Tak Cruise terminal project in Hong Kong. The complexity of this stunningly beautiful structure required most of the modelling to be done in 3D and the collaboration between curtain-wall specialist Far East Group and the architect Foster + Partners is a great example of BIM in action.
Having just supported US sister company, Gamma Inc. in securing a multi-million pound contract to work alongside Laing O??Rouke JV in delivering the curtain-walling for the landmark Montreal Hospital project, Far East Facade epitomises the success of a UK based company also operating on a global level. The future looks bright for Far East Facade, and the sky is most definitely the limit.
For more information telephone 0203 402 3030 or visit www.fareastglobal.com