CHYBIK + KRISTOF Architects & Urban Designers have completed the Urban Infill Lofts in Brno, Czech Republic.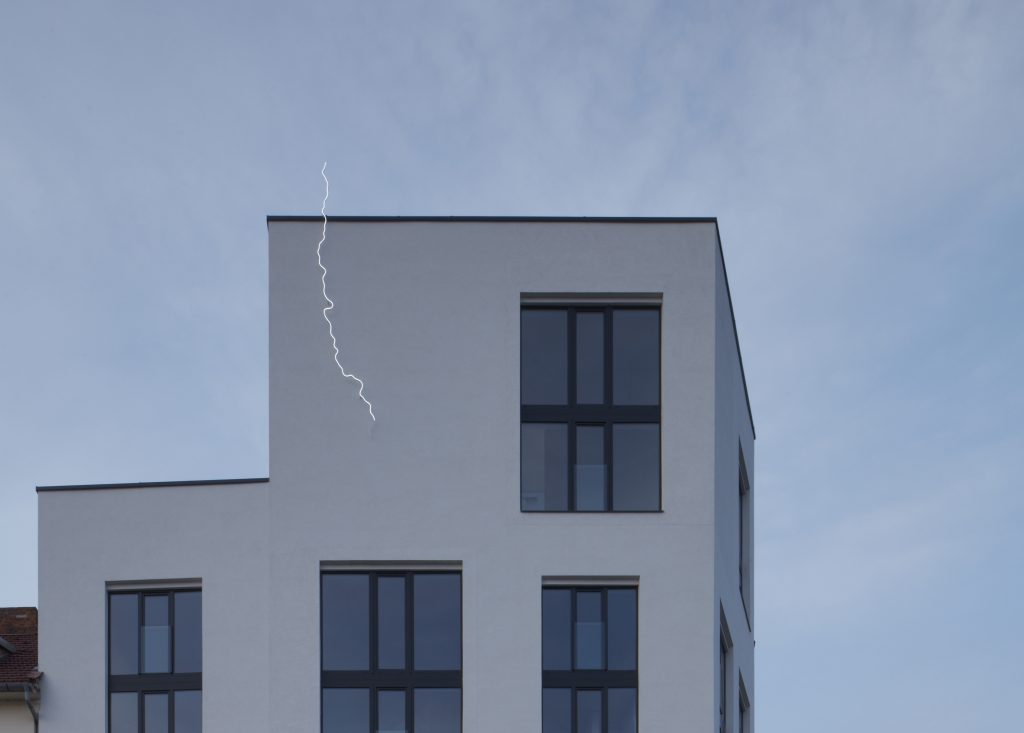 The five-story building comprises of 14 modern residential lofts and commercial spaces, offering panoramic views of the city. The architect's urban design maximized the potential of the limited area, amplifying the plot through an irregular polygon floorplan and a geometric sculptural staircase. The Urban Infill Lofts are located in a former industrial district, which is currently undergoing a large transformation. As CHYBIK + KRISTOF's design is the first substantial project southeast of the city center, the architects encourage further urban development in the existing area and emphasise, "In a complex urban structure, infills are a pragmatic solution for sustainable urban change. Promising existing plots and infrastructures need to be revisited and redesigned."
The design is twofold; influenced by the historical aspects of the area while simultaneously utilising modern design elements. The dominant feature of the building are the large windows, a nod to the industrial heritage of the building, accompanied by private terraces. The lofts stand on an unused site, intersecting two building, at the heart of the building is a sculptural staircase, connecting the ground floor tenant space.