Saunders Boston Architects are redesigning Waterbeach Community Primary School to expand the school's capacity, improve the quality of learning facilities, and offer education opportunities for the local community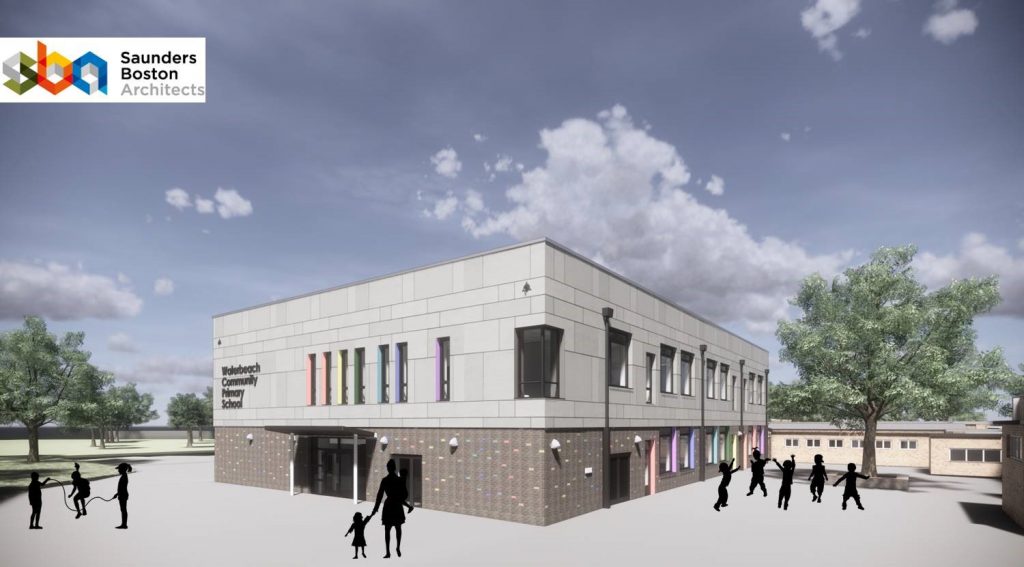 Planning permission has been granted to Waterbeach Community Primary School to increase its learning capacity to 630 places. The design, by Saunders Boston Architects, will also improve existing facilities, marking a step towards better education opportunities for the local community.
The practice has provided full architectural design and lead consultant services, working alongside Kier Construction for the new development, which will include a two-storey teaching block extension consisting of 12 classrooms, a group room, an improved and extended main entrance, and revised landscape and interior design.
Alongside the colourful exterior, Saunders Boston Architects also designed an inspirational 'learning street', which will connect the classrooms and provide a moment of reflection for students between classes. When designing the school, Saunders Boston Architects used technology such as Building Information Modelling (BIM), virtual reality (VR), and architectural modelling to bring the designs to life. The use of such technology not only benefitted the design process, but also the school's students. The students were invited to visualise their dream school through the use of VR, which not only crafted some of the design, but hopefully inspired the students to consider a career in architecture or design in the future.