Flowcrete is contributing to the latest interior design trend by providing artistic flooring that reflects the architecture of the host building.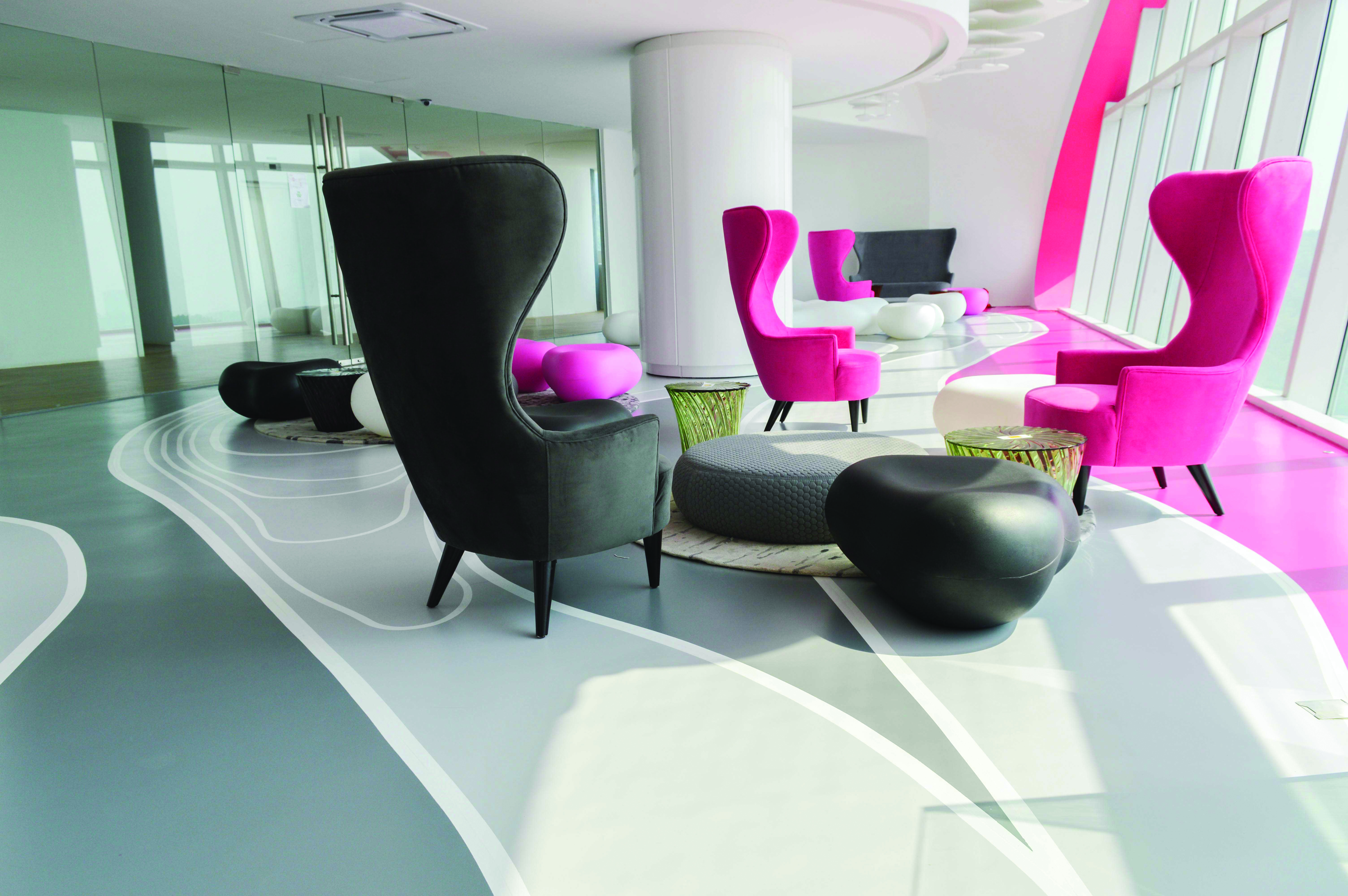 This is exemplified by the Arte S buildings in Penang, where the rippling exterior design is continued within the interior as well.
Curves and ripples can be seen everywhere in the lobby, from the rounded chairs and stools to the flooring. The line markings, created using Deckshield UV Linemarker from Flowcrete work to separate the light and dark grey hues as well as the hot pink colour that spreads across the floor.
382 m2 of Flowtex PT, a heavy-duty, epoxy screed with high impact resistance was first used to prep the substrate and this was then coated with the self-smoothing epoxy resin Flowshield SL 1000 in Steel Grey and striking pink hues.
This finish is ideal for areas of high footfall, such as in a busy lobby area.