Reynaers has been named as a preferred supplier for window systems across the Wembley Park site urban regeneration scheme, building on the success of its 2016 and 2017 projects.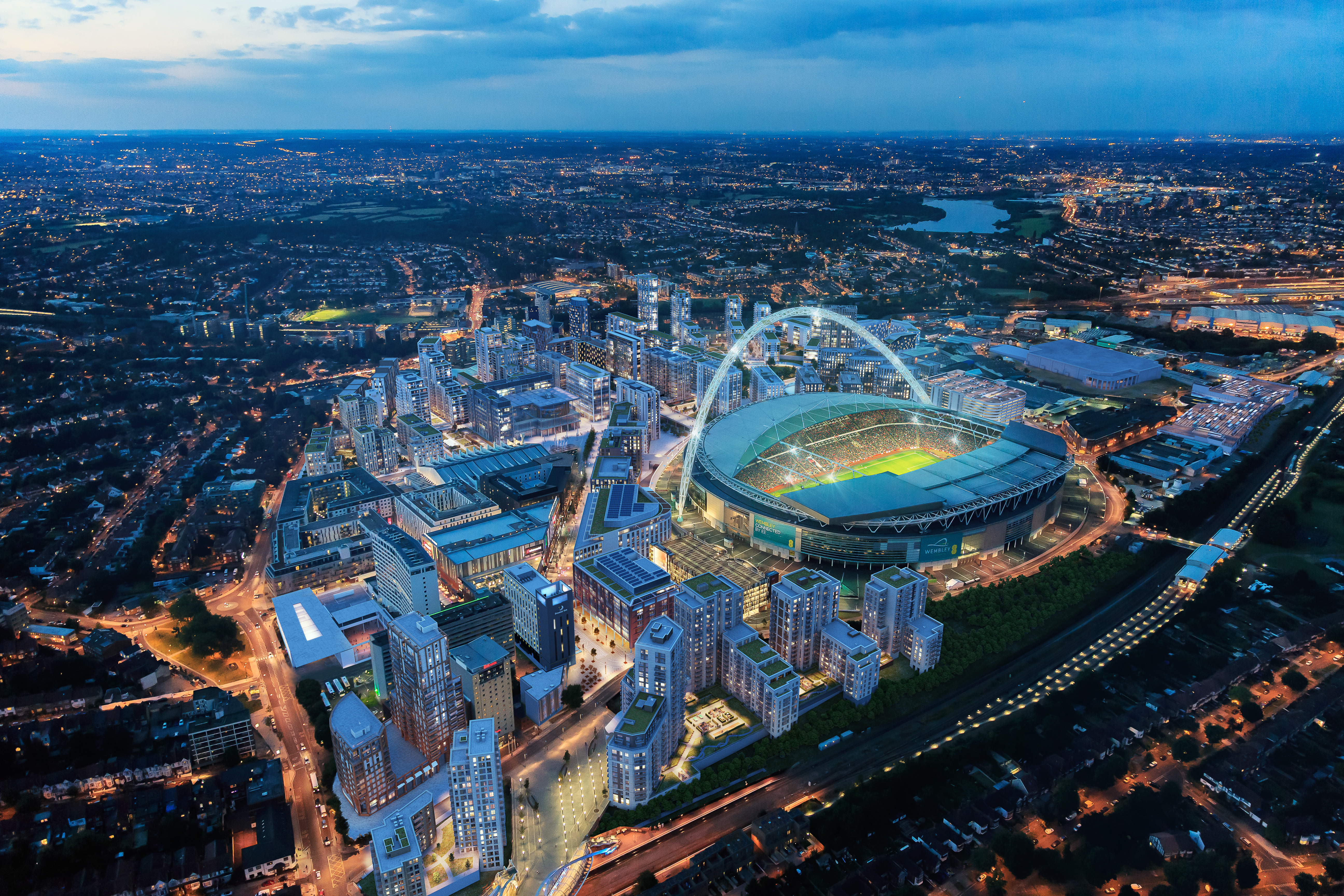 Wembley Park is one of the UK's largest urban regeneration schemes. The £3bn renewal project is led by development firm Quintain, who purchased the plot in 2002. The development will provide a total of 7,500 homes and a variety of amenities. Reynaers has been named as a preferred supplier for window systems across the Wembley Park site.
Reynaers will assist on the development of further projects following the success of Emerald Gardens in 2016 and Alto in 2017.
Mary Kelly-Mannion, Head of Procurement with Quintain commented: "We look to engage with first class suppliers who can offer high quality products, which complement the development at Wembley Park. In our selection of Reynaers as a Key Supplier we recognise their strong history in the eld of research and development. This history, together with the range and quality of their products, means that they are an ideal contributor from the early design stages right through to provision of the window and door systems on our projects."
Visitors to Wembley Park can enjoy a cinema, over 70 shops, restaurants, a children's all-weather play park and the London Designer Outlet. Making a feature of the iconic Wembley Stadium and unrivalled views has been a priority when considering the glazing systems. Reynaers has utilised solutions that allow maximum natural light and seamlessly integrate the indoors and outdoors.
Simon Cray, Consultant Project Manager at Reynaers said: ''Seeing the project progress to the vibrant community that is there today is incredibly rewarding. Working closely with architects has ensured that each building is unique, diverse and innovative in appearance and in functionality."
ALTO
Reynaers has successfully completed the supply of aluminium windows and doors for the Alto development, which offers 120 apartments available to rent through Tipi. Cray explains: ''Tipi showcases the future of living in large cities, offering new living spaces and an entirely new lifestyle. Reynaers is proud to be a part of this world-class development by  supplying residents with our rigorously tested systems which offer both comfort and security.''
TIPI
Quintain has focused on Build to Rent for this project and created Tipi, a wholly owned residential rental management business. Of the 7,500 homes built, the majority will be exclusively Build to Rent, managed by Tipi. Tipi offers no fees, no deposits, all-inclusive utilities and fully furnished state-of-the-art apartments. Residents can expect stunning social spaces, superfast ultra- fibre broadband, John Lewis furniture, Samsung kitchen appliances and a 24-hour concierge.
EMERALD GARDENS
The Emerald Gardens development surrounds almost an acre of private grounds and accommodates 475 apartments. Cray continues: ''We've been working closely with our HQs in Duffel and Birmingham to ensure seamless logistics throughout this project. A key area was developing acoustic solutions to ensure minimal disruption from the stadium during large events.''
To discover more about the project visit: www.quintain.co.uk
For more information about Tipi apartments visit: www.tipi.london
0121 421 1999
reynaersltd@reynaers.com
www.reynaers.co.uk