Futurebuild 2019 runs from 5 – 7 March 2019 at London's ExCel Arena, bringing together architects and specifiers from the industry to discuss the biggest challenges ahead.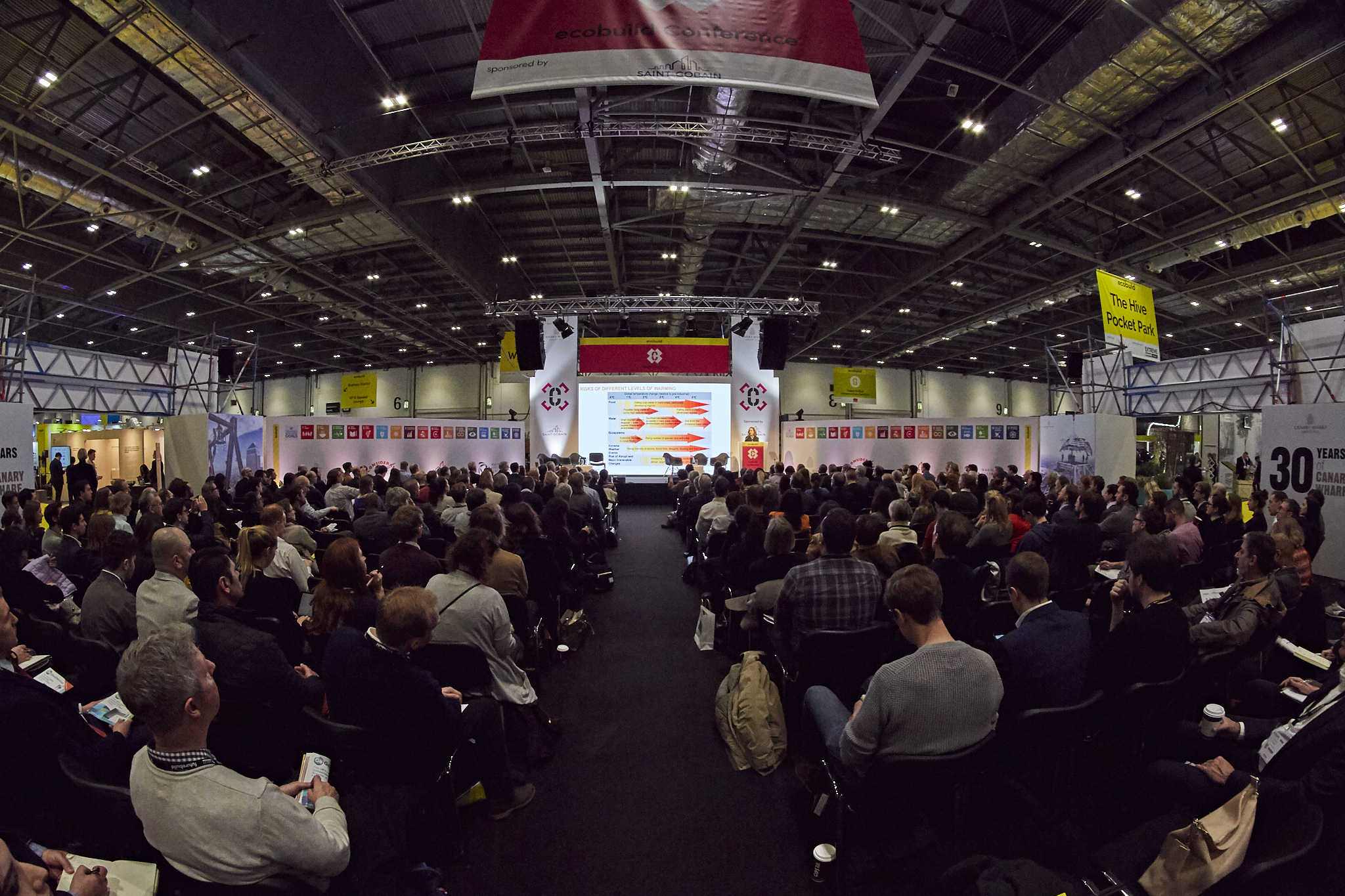 Futurebuild is a leading built environment event for architects and specifiers to converge and learn, be inspired and do business.
Taking place from 5 – 7 March 2019, the event will focus on exploring and tackling the biggest challenges impacting the industry, and will be a unique destination for visitors to gain unrivalled insight and hands-on experience around the latest innovative products and materials in order to address these challenges.
The packed three-day programme, developed in conjunction with renowned, industry leading partners, will offer visitors a wide range of opportunities to broaden their knowledge, including free CPD sessions.
Time For Action
Central to Futurebuild is the ecobuild conference, which will inspire visitors to take action on the most pressing challenges through insights and learnings from leading experts. With an overarching theme of 'Time For Action', the conference sessions will be collaborative forums where visitors will develop plans for implementing change and proposing action for a more sustainable future. Futurebuild will tackle a total of 12 challenges, including '2030 is now – achieving the UN Sustainable Development Goals and UK Government commitments'. How to achieve a truly circular economy, how to put health and wellbeing at the centre of design, and how the industry can overcome the housing crisis will also be addressed.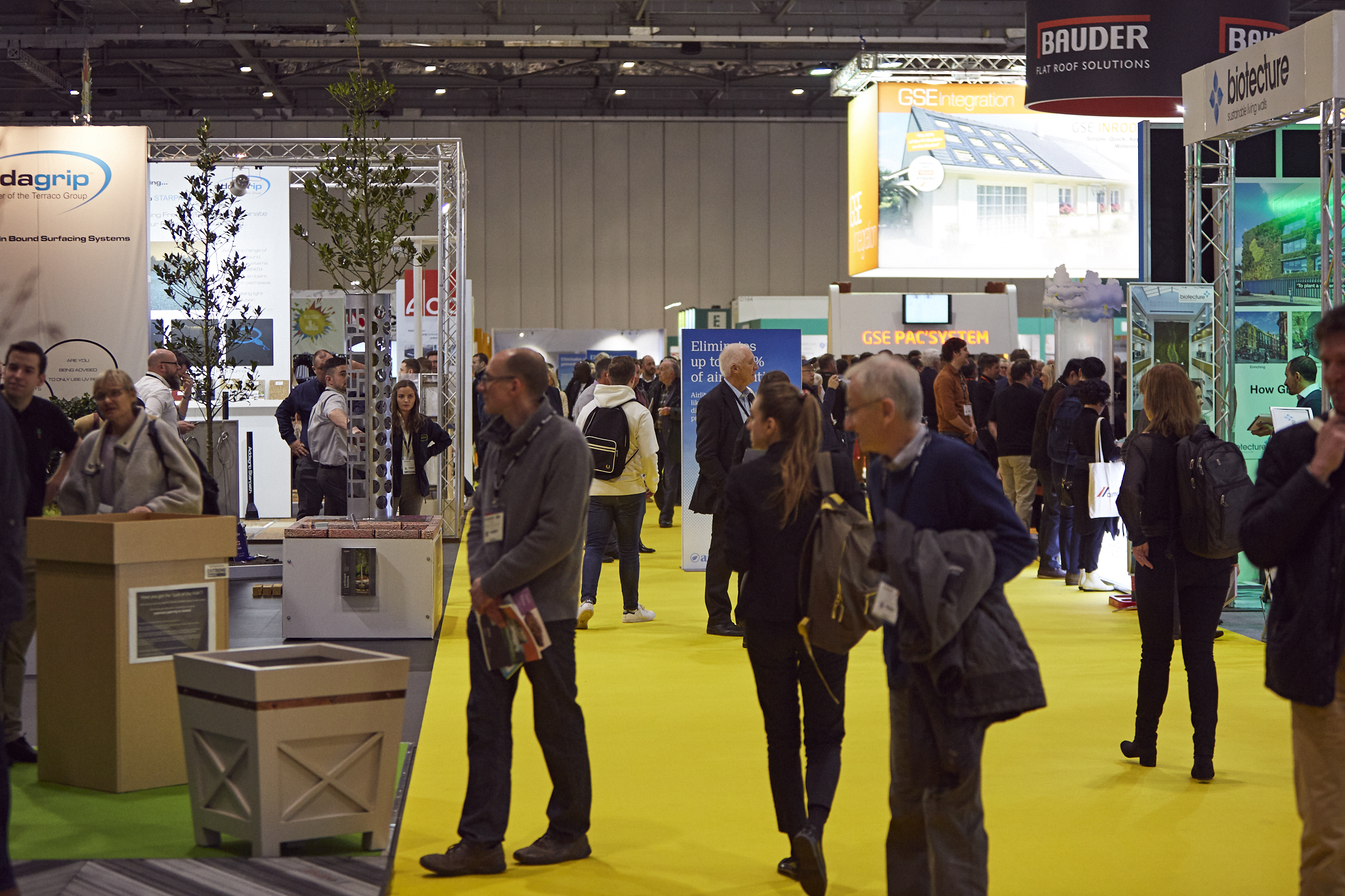 New and exclusive features
Outside the conference arena, Futurebuild will be bolstered by a range of new and exclusive partnerships and features. Among these is the Knowledge Forum, a dedicated area where industry leading partners, academia and professional bodies will offer a comprehensive look at the biggest issues facing the built environment. Hosting CPD workshops, the Knowledge Forum will provide useful solutions and guidance for visitors to take back to the office.
The Waste Zone will return with new and expanded features. Curated by architect, academic and author Duncan Baker-Brown, the area will showcase how waste can be a valuable resource for industry. Central to the experience will be the new Circular Economy Hub, which will take a unique beach hut format and feature a collection of hand-picked brands at the forefront of making the circular economy a reality.
In an exclusive first for the UK built environment sector, Futurebuild has also announced a partnership with GIGA, a leading organisation driving greater accessibility of international building product certifications via cloud software.
Future trends, products and materials
All the biggest brands from across the industry, including new and returning exhibitors, will be showcasing their latest innovations and technologies across six themed hubs.
The Interiors Hub is where visitors will have the opportunity to meet with leading institutions and manufacturers to discuss pioneering products and collaboratively explore the tangible impact of design on end users. The focus will be on design with purpose, with discussions surrounding the WELL Building Standard, the Healthy Building Agenda, and the use of colour and light.
Architects will also gain new insight in the latest material breakthroughs, from concrete and timber to steel and masonry, in the Materials Hub. The Natural Building Area will feature in the Hub, providing free educational information and showcasing natural materials and companies that work in the UK natural building industry.
Other hubs will focus on Urban Infrastructure, Buildings, Offsite and Energy.
Futurebuild 2019
ExCel, London
www.futurebuild.co.uk